Employment Opportunities at Express Healthcare, LLC
We are looking to hire individuals with substantial experience in urgent care, primary care, and covid-19 laboratory settings.
Email CV to work@expresshealthcaremd.info!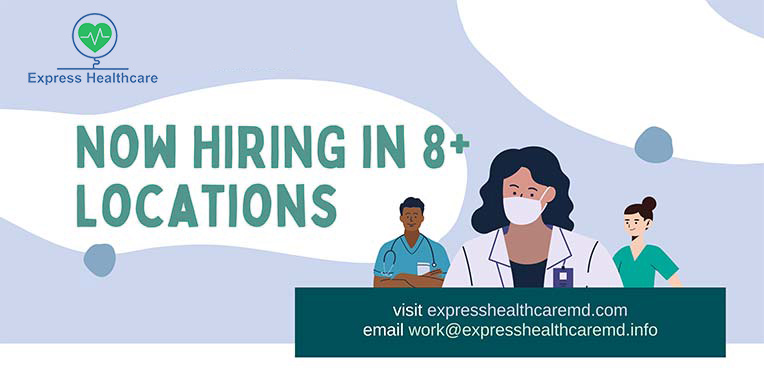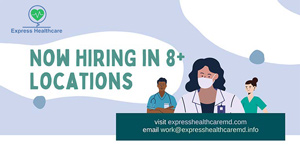 Here are our current locations; the location in which you will be placed will be decided during your interview and based on where you live:
Washington, DC
Address: 2311 M Street NW, #202, Washington, DC 20037
College Park, MD
Address: 4701 Melbourne Place, College Park, MD 20740
New Carrollton, MD
Address: 8500 Annapolis Road, Suite 200, New Carrollton, MD 20784
Falls Church, VA
Address: 6305 Castle Place, Suite 2D, Falls Church, VA 22044
Berwyn Heights MD
Address: 6201 Greenbelt Rd, Ste M-16, Berwyn Heights MD, 20740
Available Positions:
Nurse Practitioner (NP)
Physician Assistant (PA)
COVID-19 PCR Lab Technologist
Experienced Medical Receptionist
Call Center Personnel
COVID-19 Swabbers & Couriers
Job Types: Full-time, Part-time, Temporary
Minimum Education Requirement: Bachelor's Degree
COVID-19 considerations: We are very serious about maintaining high safety standards for staff members in all of our offices. Although one of our Urgent Cares is a COVID-19 test site, we have two other locations that offer primary care, urgent care, and COVID-19 services.