Urgent Care Q & A
At Express Healthcare Urgent Care, our healthcare professionals provide a comprehensive range of medical care options, including immediate attention for non-life-threatening conditions and injuries, on-site lab testing for quick diagnostic results, x-rays for evaluating fractures, drug testing, and strep testing to identify bacterial infections. We also treat common illnesses such as abdominal discomfort, the flu, cough, allergies, and other disorders. If you are in need of immediate care, come to one of our urgent care clinics today! For more information, contact us or schedule an appointment online. We have convenient Locations to serve you in Lanham-Hyattsville, MD, College Park, MD, and Berwyn Heights, MD.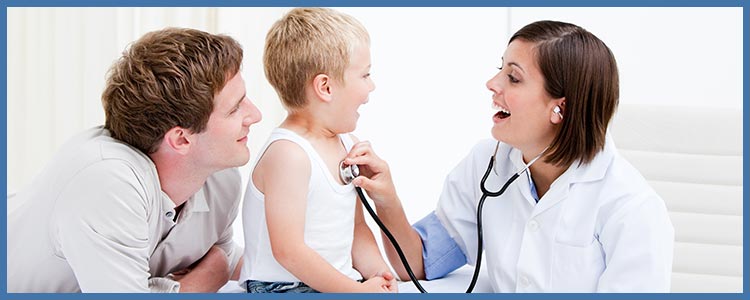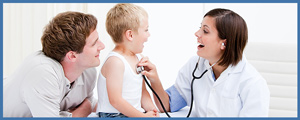 Table of Contents:
Does insurance cover urgent care services?
How much will my urgent care visit cost me?
What types of illnesses can you address?
Can you treat my injury?
When you hurt yourself or a loved one becomes ill you deserve to find a convenient practice that can offer the important urgent care services you need to recover as quickly as possible. At Express Healthcare LLC, we provide exceptional medical treatments for non-life-threatening conditions at convenient locations in Maryland. We proudly offer comprehensive care for patients of all ages including extensive diagnostic services that help expedite your healthcare experience at our walk-in clinic.
Does insurance cover urgent care services?

Nearly all health insurance plans will cover at least a portion of your urgent care visit. Most patients will be required to pay a nominal co-pay fee, which is typically comparable or less than a standard doctor's office visit. At Express Healthcare LLC, we are dedicated to providing the important medical services our patients need in a convenient office with affordable pricing. We know how important the care we provide is for families in our communities, so our goal is to provide effective care that is accessible for as many people as possible.
How much will my urgent care visit cost me?

The total cost of your urgent care appointment will depend on which services you decide to take advantage of. On average, an appointment with one of the doctors at Express Healthcare LLC will cost much less than a trip to the emergency room for non-life-threatening care, which makes it a cost-effective option for families in Maryland seeking important medical intervention and compassionate care. Our helpful and dedicated staff are happy to answer any questions you may have about your out-of-pocket costs. We accept most major insurance providers and offer transparent self-pay pricing for patients without insurance, or whose insurance we do not accept.
What types of illnesses can you address?

The doctors at Express Healthcare LLC have a broad range of treatment experience, which allows them to offer care for many different conditions. We can provide exact diagnosis and effective treatment for cough, cold, and flu symptoms, ear and eye infections, bronchitis, allergies and asthma, nausea, vomiting, and diarrhea, as well as many other symptoms and conditions. Because we offer in-house diagnostic services, we can reduce the amount of time you spend waiting to learn your diagnosis and more time reaping the benefits of a dedicated treatment plan designed to help you feel better as quickly as possible. We know that you do not have time to waste away from work or other important commitments while you recover, so we strive to help get you back on your feet faster.
Can you treat my injury?

At Express Healthcare LLC, we proudly offer treatment for many minor injuries. We can even provide stitching and suturing onsite. We proudly offer x-rays, ultrasounds, and sonograms for diagnostic purposes, and can treat lacerations, cuts, and abrasions, minor eye injuries, as well as minor fractures, strains, and sprains. If your injury is not life-threatening, we can provide the care you need to heal effectively without a costly or time-consuming visit to the emergency room.

If you live in Maryland and are in need of urgent care for an immediate medical issue that is not life-threatening, trust the compassionate experts at Express Healthcare LLC in College Park MD, New Carrollton MD, Falls Church VA, and Berwyn Height, MD. We offer extended hours every day of the year, so you can always receive the personalized attention and high-quality medical care you need.