X-Ray & Imaging Services in College Park, New Carrollton, MD, Falls Church, and Vienna VA.
Express Healthcare Is Equipped With X-Ray, Sonogram, Ultrasound and A Few Other Imaging Services to Help Quickly Diagnose and Treat Your Health Conditions. Visit One of Our 7 Convenient Locations in College Park, New Carrollton, MD, Falls Church, and Vienna VA Today.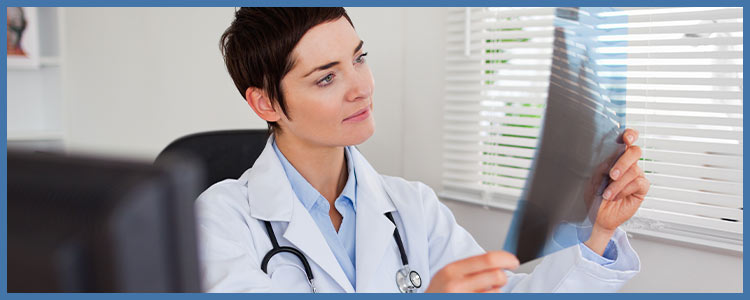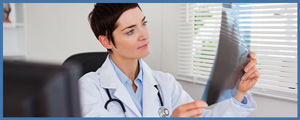 At Express Healthcare LLC in Maryland, we pride ourselves on providing our patients with easy and convenient access to important diagnostic and treatment options. All 7 of our walk-in locations maintain digital imaging equipment onsite, which can help you quickly understand your condition, so you can get the answers you need as quickly as possible without having to travel between doctor's offices or wait for your results. For families in Lanham-Hyattsville, College Park, and Berwyn Heights, we offer extended hours every day of the year, so you can count on us to be available when you or a loved one is injured and requires care.
What types of imaging services do you offer?
The doctors at Express Healthcare LLC strive to provide our patients with access to all of the imaging services they may need. We provide digital x-rays, ultrasounds, sonograms, and ankle-brachial index tests. Our sonogram options include 2D echo, carotid doppler, stress test, and venous duplex. By maintaining our own equipment onsite, we can reduce the amount of time you spend waiting for answers and more time enjoying the benefits of a dedicated treatment plan. Our imaging technology is state-of-the-art and rigorously maintained to ensure its efficacy and the safety of our patients. Our experienced technicians can provide you with exceptional insight and information about your condition by reviewing your body's internal health and function.
What are x-rays used for?
X-rays harness the power of a specific type of radiation, electromagnetic waves, to provide your doctor with a picture of your body's internal function. X-rays are most commonly known for their use in the diagnosis of bone fractures. However, x-rays can also be used to diagnose other conditions including breast cancer and pneumonia. At Express Healthcare LLC, your doctor will determine which diagnostic processes are best suited to help them understand your condition.
What are sonograms used for?
Sonography uses high-frequency sound waves to provide your doctor with a digital image of the inside of your body. Sonograms are most often used to diagnose conditions that impact the soft tissues of the body. Sonograms are visual images of your organs, blood flow, and tissue to help your healthcare provider examine blood vessels, abdomen, breasts, reproductive organs, heart, and the prostate, as well as other parts of the body. Sonograms are used during pregnancy to monitor fetal development and ensure that babies develop healthily and at a normal rate.
What is the difference between sonograms and ultrasounds?
While these terms are often used interchangeably, they actually refer to different parts of the same procedure. The ultrasound is the technique that produces the sonogram, which is the important image itself. As such, regardless of which term is used to describe your diagnostic imaging, you and your doctor will be able to effectively discuss your condition and results, so you can move forward with an effective treatment plan. When you come into one of Express Healthcare LLC's walk-in locations, your doctor will discuss your symptoms and decide whether an ultrasound could be useful in reaching an exact diagnosis.
If you have sustained an injury or become sick, you want to make sure that you find a healthcare provider who can offer all of the diagnostic and treatment services you need to improve your condition quickly. At Express Healthcare LLC in Lanham-Hyattsville, College Park, and Berwyn Heights in Maryland, we are proud to offer comprehensive diagnosis and treatment including digital imaging using state-of-the-art ultrasound and x-ray technology, with no appointment needed.