Headache Treatment in Lanham, College Park & Berwyn Heights, MD
A headache is a discomfort in the head or face that is commonly described as throbbing, continuous, acute, or dull. Aching, pressure, and sensitivity to light or sound are common symptoms of headaches. Treatment options include over-the-counter medications, rest, and the use of compressors. For more information, contact us or schedule an appointment online. Express Healthcare offers headache and migraine treatment at our convenient

locations

in College Park MD, New Carrollton MD, Falls Church VA, and Berwyn Height MD, to serve you.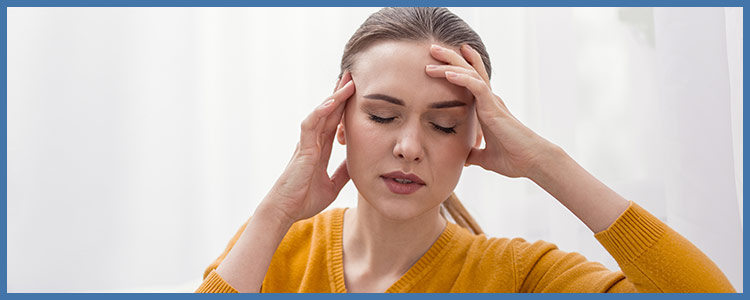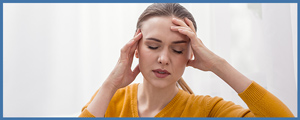 Mrs. James, 45 years old woman is one of the patients of Express Healthcare, LLC. She shared her story with us about her headache attacks and her experience with our services in Express Healthcare.
"I had a Migraine attack for three days. It's out of control, has lasted long enough to be classified as status Migrainous, and I know I need help. It's also the weekend, and nobody is in at my doctor's office. Sound familiar to anyone? Unfortunately, this scenario or at least one that's similar is familiar to all too many people who suffer from Migraine disease or severe headaches." She continued:
"Over the years, I've "heard" many accounts of visits to the Emergency Room and Urgent Care facilities. Many of us have been treated well and with respect in both places, but I usually wait time less than an hour in the Urgent Care (UC) versus while in the Emergency Room (ER) I usually spend more time waiting. At the urgent care the medical staff is all as professional as the staff in the ER, polite and respectful. The diagnosis for my problem was clearly explained by the physician in the urgent care and the treatment was very effective too.
The physician provided me with a home care plan prior to leaving and gave me instructions about what to do if the headache/migraine returned, she added. So my level of satisfaction with overall experience was 100 %. Since that time I decided to go to the urgent care clinic instead of ER whenever I experience headache again.
"While the ER is familiar to many people, I encourage headache sufferers to consider their local urgent care facility the next time they require immediate headache treatment, I really recommend this from my own experience" said Mrs. James.
A lot of patients with headache had far more positive experiences at urgent care facilities than emergency rooms. If you are a headache or Migraine sufferer who occasionally needs emergency care, this is absolutely something to keep in mind. If your healthcare is covered by insurance, however, it would be prudent to check in advance to see if care at an urgent care facility is covered by your insurance plan. Some plans cover ER visits, but not UC visits. Some will cover either, but only if you are referred there by your primary physician. In Express Healthcare, we accept most insurance plans. At Express urgent care, we save you time and money.