Executive Physicals Questions and Answers
If you require an executive physical, come to Express Healthcare. We strive to offer our patients a higher level of care with the utmost professionalism.

Call

our office for more information or request an appointment online. We serve patients from Berwyn Heights MD, College Park MD, New Carrollton MD, Falls Church VA, Lanham Hyattsville MD, Lakeland MD, Hollywood MD, Old Town MD, Acredale MD, and Riverdale Gardens MD.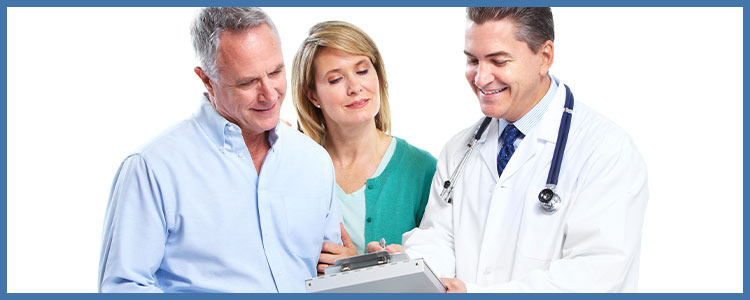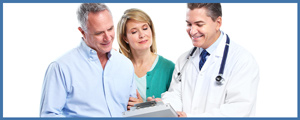 Table of Contents:
Why do you need a physical?
At what age should you get physicals?
What kinds of physicals are there and why are they needed?
What should you expect at a physical?
Do you offer physicals near me in Lanham, MD?
Executive physicals are typically all-inclusive physicals, going above and beyond the normal range of services offered. They usually include extensive blood work, vision and hearing tests, a comprehensive exam, and checks for cancer, heart disease, osteoporosis, and other chronic conditions.
Why do you need a physical?

Physical examinations are important in the determination of our health and physical wellbeing. Most doctors suggest receiving a physical every ear.
At what age should you get physicals?

People in their twenties often can go a few years between their last physical, unless there is an underlying condition that requires medical attention. Older individuals who have underlying conditions or developed risks for certain diseases may see a health care provider more often. It is best to have a trusted relationship with your health care provider and see them for your regular check-ups as they have access to your health records.

In addition to age, these factors prompt a check-in with your doctor:

– When you are sick
– When you have symptoms indicative of an illness
– To manage chronic or ongoing conditions
– To check on the effects of a new medicine or medication
– To help with risk factors like overweight, obesity or smoking
– For prenatal care, if you are pregnant
– For lifestyle issues like family planning
– For any other reason based on your individual needs
What kinds of physicals are there and why are they needed?

There are several different types of physicals, all serving a unique purpose.

– A physical examination for routine preventive care
– A physical examination to screen for sexually transmitted diseases and infections
– An annual physical examination for women (Pap smear, breast exam, pelvic exam, and STD screening)
– A Travel Physical to receive recommended immunizations before traveling to other parts of the world, review your medical history, and discuss ways to protect your health while you're there. A separate visit may be required if you need a form completed for that travel.
– A physical that is required to complete a form for a particular program or job, such as a work physical, a study abroad program, or before starting an exercise or sports program. Some of these physicals require additional lab tests and/or immunizations, so they may require two or more appointments.
– A school or sports physical, for the participation in physical activities and education.
What should you expect at a physical?

You will undergo an extensive physical examination, from head to toe. The doctor will check your:

Health History — Any previous diagnoses or conditions affecting you or your immediate family
Vital Signs — This includes heart rate, blood pressure, etc.
Visual Acuity — To test your vision
Internal Organs — Such as a heart exam, lung exam, abdominal exam, etc.

Laboratory or screening tests may also be performed.
Do you offer physicals near me in Lanham, MD?

Yes, we do! At Express Healthcare, we offer physical exams and make sure you are in good health. Call us today to book an appointment, your health is only a phone call away!

If you or someone you know is looking for top-of-the-line executive physicals, come to Express Healthcare today! Our kind and compassionate health care professionals can help you determine your health and make sure everything is in working order! Contact our office today to talk with a member of our specialist team. Visit us online or simply give us a call to book an appointment with us today!