Tips for a Safe, Healthy Memorial Day
Stay healthy with these medical care tips from Express Healthcare. Visit us at one of our convenient locations in College Park, MD, New Carrollton, MD, Falls Church VA, and Berwyn Height, MD. if you need immediate medical attention.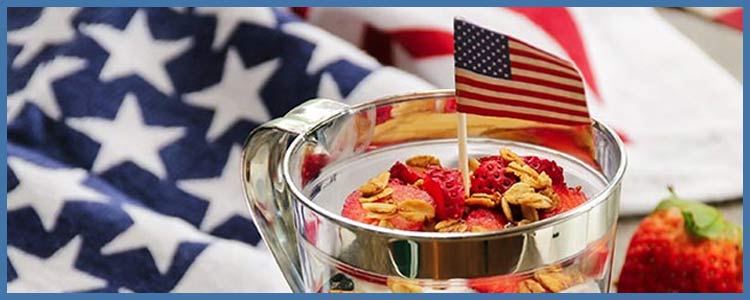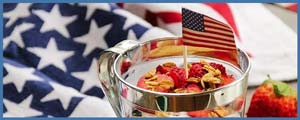 This holiday is one of our favorites, and not just because it is the unofficial start of the summer season. It's the time to shed our winter attire for our favorite shorts and tanks and spend some time with family, friends and to honor those who have served our country. Whether you'll be swimming or grilling, here is some information to keep you happy and healthy:
Fun in the Sun: Protect yourself and your family from harmful UV rays with a quality sunscreen. I would recommend using a product that contains at least SPF 50 for the face and SPF 30 for the body. Remember to apply frequently or hourly if you will be swimming and sweating. The repercussions of having two or more blistering sunburns in your lifetime will significantly raise your risk of skin cancer and skin aging. Your skin is the largest organ in your body. It keeps you hydrated as well as protects you from the environment, love it wisely!
What is a quality sunscreen? UV radiation from the sun comes in the form of UVA and UVB. Selecting a "full-spectrum" product will guarantee protection from these harmful rays. These products will contain ingredients such as zinc oxide, avobenzone or ecamsule. For children, only products with zinc oxide are recommended.
If you do get sunburned, at what point would you need to visit us at Express Healthcare? Some sunburns can be as severe as a second degree burn. If you find your sunburn to be especially painful, this may be the case for you and you may be at risk for dehydration and infection. If your sunburn is mild and not very bothersome, you may be able to treat yourself at home. Here are some things you can do:
Apply an emollient three times a day. Choose a moisturizer that is bland (no fragrance or dyes) and without alcohol, such as CeraVe.
Aloe Vera! Apply to the affected areas as much as you want.
Cool Compresses or baths with or without colloidal oatmeal. Use a clean, cold, damp washcloth and apply to the affected area for 20 minutes at a time. Also, you can take a cool oatmeal bath using products such as Aveeno that are available at any drugstore.
All of these techniques will promote skin healing. It is important to avoid the sun until your sunburn has completely resolved. Do not use petroleum jelly, such as Vasoline, unless directed by your healthcare provider.
Stay Hydrated: The combination of dehydration, heat, and consuming alcohol can be detrimental to your health. Young children and the elderly may be especially susceptible to the summer heat. Make sure to stay cool and keep your ice chest full of water and sports drinks and skip the sugary beverages.
Symptoms such as dizziness, headache, nausea, fatigue, loss of consciousness are all signs that you need to seek treatment with health professionals such as at our urgent care, Express Healthcare which will open on Memorial day at College Park location.
Swimming and Water Sports: Never leave children unattended in or near water, no matter how experienced you believe they are at swimming. Make sure you are prepared with the proper equipment such as life jackets, first aid kits, and a cell phone to call 9-1-1. One tool you may find to be a useful resource is the First Aid Kit app by the American Red Cross.
Grilling Light: Time to break out the grill! Not only is grilled food absolutely delicious, it can be quite healthy too. Pick out lots of fresh vegetables to skewer or to wrap in foil for that great grilled flavor. Season your food with low-sodium seasonings such as Mrs. Dash's tasty seasoning items. We all love burgers and hotdogs, but choosing proteins such as salmon or chicken breast instead of red or processed meat is a great alternative that still taste great on a whole wheat bun! Always remember to keep your grill at a safe distance from flammables and children.
Everyone at Express Healthcare wishes you a fun, safe holiday as you celebrate this day in remembrance of those who have served and sacrificed.