On-site Lab at Urgent Care in Lanham, College Park & Berwyn Heights, MD
Express Healthcare on-site lab provides quick and accurate diagnoses, ensuring prompt treatment and efficient delivery of care. Our healthcare

professionals

offer lab testing services that include urine tests, blood tests, pregnancy tests, strep tests, flu tests, and many more. We can give you a quick diagnosis and treat your health concerns as fast and conveniently as possible. For more information, contact us or schedule an appointment online. We have convenient Locations to serve you in Lanham-Hyattsville, MD, College Park, MD, and Berwyn Heights, MD.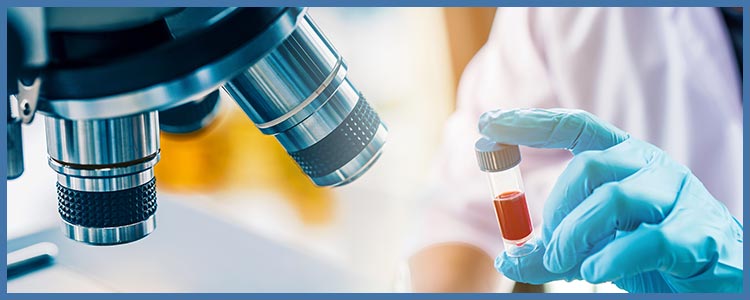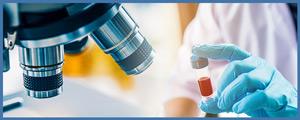 Table of Contents:
Do I need to make an appointment for laboratory screenings?
What types of lab testing can you perform?
Is lab testing covered by my insurance?
For decades, the only way for a patient to receive laboratory testing was to wait for an appointment with a primary care provider or a specialist, or to make a time consuming and expensive visit to the emergency room. Even then, some laboratory testing would often require travelling to a secondary office location or waiting for days or weeks to hear back from the doctor's office about your results. At Express Healthcare LLC, we believe in making high-quality medical care accessible and affordable. As part of our commitment to patients in Lanham, College Park, and Berwyn Heights, MD, we offer convenient on-site laboratory testing and screening services that provide our patients with the diagnostic answers they need faster than ever.
Do I need to make an appointment for laboratory screenings?

At Express Healthcare LLC, the needs of our patients come first. Our urgent care clinics are designed to be as efficient as possible while not restricting our patients' ability to see a doctor. We have 4 convenient urgent care clinics in Maryland. We offer extended hours and never require an appointment, though you can further expedite your visit by booking online through our website. Whether you require lab testing for an illness that has brought you to our urgent care center, or as part of ongoing management for a chronic condition like diabetes, we can provide you with the answers you need quickly even if you do not have time to make an appointment in advance.
What types of lab testing can you perform?

All 3 of our convenient urgent care clinics maintain a laboratory on-site, making it easy and convenient for you to receive a wide range of test results while you wait in our office. We provide complete blood count tests, glucose level testing, urinalysis, tuberculosis testing, pulmonary testing, rabid HIV tests, bladder scans, hemoglobin A1C tests, pregnancy testing, and much more. We can also test for flu, strep throat, lyme disease, and hepatitis, as well as other urgent care illnesses. Our goal is to provide everything you need to streamline your healthcare process by providing as many services in one place as we can. Because we offer comprehensive care without any appointment necessary, we can provide the medical diagnoses and treatments you need when it works best for your busy schedule.
Is lab testing covered by my insurance?

Depending on your needs, some of your lab testing may be covered by insurance. However, it is likely that most patients will incur some out-of-pocket expense if they undergo laboratory testing at Express Healthcare LLC. We believe in offering transparent pricing, so you understand the cost of your visit even before you see a doctor. If you have questions about pricing or which insurance plans we accept, please feel free to call the location nearest you to discuss your questions with a dedicated and helpful staff member.

When you require laboratory testing to assess your body's health, let the experienced medical professionals at Express Healthcare LLC provide you with fast and precise results at one of our convenient Maryland locations, with or without an appointment.