Urgent Care for Students in College Park, New Carrollton, MD and Falls Church.
With convenient locations in College Park, New Carrollton, MD and Falls Church. We are equipped to handle any of your immediate medical care needs and we offer affordable pricing for students.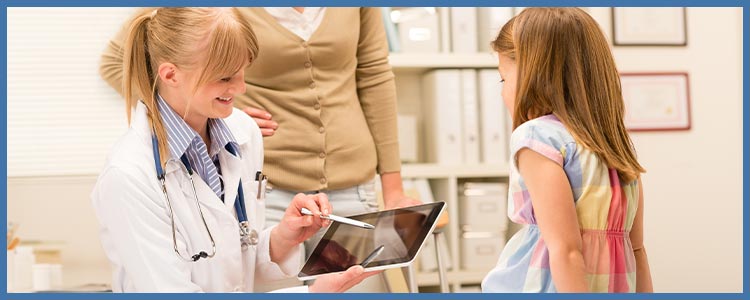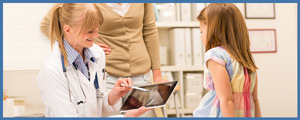 Table of Contents:
EMERGENCY ROOM OR URGENT CARE?
WHAT IS AN URGENT CARE?
WHAT CAN YOU GO TO AN URGENT CARE FOR?
Parents raise their children hoping that when they release them into the world they do the right thing. They hope they gave their children the courage, wisdom, and intelligence to survive on their own in this world. Many go off to College, right out of high School, and begin life on their own. What many college students forget is proper health care, when they should go and where to go. Most students end up far away from the family doctor they have seen their whole lives and do not know how to re-establish a relationship with a healthcare provider. An Urgent Care may be able to provide supplemental care with any illnesses as well as provide annual check-ups for a healthy lifestyle.
EMERGENCY ROOM OR URGENT CARE?
College students tend to wait for the last minute to address their medical needs. You may be asking yourself where you should go. If you are having a life threatening medical emergency then you need to go to the emergency room or call 911 right away. If you have a Non-emergency medical situation then urgent care is a great option for you. There are many reasons why you should choose urgent care over the emergency department. An emergency room is designed to treat life threatening medical emergencies. If you go to an emergency department with something that is not life threatening, your wait is going to be a long one. At urgent care the healthcare professionals are designed to address your needs in a timely manner. At an emergency department you may be taking the room of someone who is having a heart attack, was in a fatal car accident, or needs health care right away. Urgent care has plenty of rooms for people just like you. Many students are trying to save money. The average cost for an emergency room visit was $1318 in 2009 and the prices have increased as more and more people use the ER as a doctor and not as an emergency option. The average cost to an Urgent Care is $55-$75. At an emergency room you will not have a follow up with the same doctor and instead will be referred to another physician. At Urgent Care you will mostly followed-up by the same physician and in the same place.
WHAT IS AN URGENT CARE?
Urgent Care is a team of physicians and healthcare professionals who are dedicated toward making sure that all of your healthcare needs are met. Urgent Care has extended hours and some are open 365 days a year. Most have walk in clinics where you do not need an appointment. Urgent Care clinics do not just treat urgent situations, like sprains or even broken bones, they also treat much more.
WHAT CAN YOU GO TO AN URGENT CARE FOR?
You would be surprised at all the different ailments an Urgent Care will be able to treat. Urgent Care treats cuts and abrasions, sprains and strains, cold, flu, sore throat, ear infections and more. Urgent Care also provides the following services:
X-Rays: If you are in a minor car accident, slip and fall, feel like you have sprained something it is so important for you to see a doctor. If you go untreated your symptoms may get worse, you may do permanent damage, and you may make whatever is going on worse. The healthcare professional at Urgent Care can do a simple x-ray and point you in the right direction.
Routine Physicals: Your healthcare professional is essential to help you maintain a healthy lifestyle, mentally and physically.
Psych Central states that one out of every four college students suffers from a diagnosable mental illness and suicide is the second leading cause of death in college students who are ages 20-24. Studies show that 4 out of 5 college students drink alcohol, 28.5% of college students smoke. If you use alcohol or tobacco your doctor can tailor a treatment plan for you as well as help you quit.
Blood and Urine Tests: Having blood and urine tests can save your life. These quick and easy tests provide essential information to Doctors about you physiology and may potentially save your life. There are many diseases that go undetermined without these tests. Get checked regularly.
Sports Physicals: Sports physicals are essential as we see more and more healthy, young athletes losing their lives to disorders that are detectable during basic sports physical. Most schools require sports physicals for you to play.
Vaccinations: Protect yourself from communicable diseases like meningitis and the flu. Stay up to date on your vaccinations at Urgent Care so if there is an outbreak of something, you have protected yourself. The flu is becoming more deadly every year, get vaccinated.
Cancer Screenings: If you have a family history of cancer or have any concerns, we can help you. . Stupid Cancer states "72,000 adolescents and young adults aged 15-39 are diagnosed with cancer." This could be you. If cancer is caught in time, you can survive.
Pregnancy Test: About 80% of college students are sexually active. Being sexually active means that Pregnancy is a possibility. An Urgent Care can help you get the specialized care you need. Urgent care can also test for STD's.
Pre-employment Physical Exams: If you are a college student then you have student loans and most of you require jobs. There are lots of jobs out there that require physical exams and going to an urgent care may be much quicker and economical for you.
Physical therapy: Physical therapy can help with aches, pains and more.
Other: The sky is the limit, talk to your health care provider at urgent care. If they cannot help you they will point you in the right direction.
Urgent care is a fast and affordable solution to all of your non-emergency medical needs. It is important as a college student to make sure that you stay on top of your health. Getting proper medical care and screening can save your life. Take thirty minutes to visit your local urgent care to find out what you need to do to be at optimal health.