Internal Medicine Q & A
Express Healthcare Provides Quality Internal Medicine Services in Maryland to Help Diagnose and Treat a Variety of Medical Conditions. Come Visit Us at One of Our 7 Convenient Locations in Lanham-Hyattsville, MD, College Park, MD & Berwyn Heights, MD. Serving Patients from Lanham-Hyattsville, MD. East Riverdale, MD. Mount Rainier, MD. College Park, MD. Chillum, MD. Greenbelt, MD. Langley Park, MD. Adelphi, MD. Berwyn Heights, MD. Takoma Park, MD. Greenbelt, MD. Beltsville, MD. New Carrollton, MD.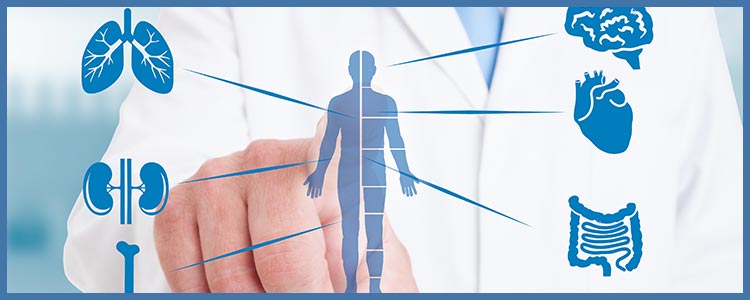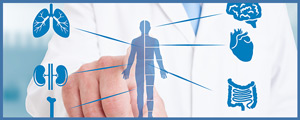 Internal medicine doctors offer important insight that patients can use to better understand the overall scope of their body's health. At Express Healthcare LCC, we proudly offer internal medicine services in Maryland at our urgent care clinics in Lanham-Hyattsville, College Park, and Berwyn Heights, MD. If you need to speak with an expert internist about your health, we can provide fast and convenient access to the expertly trained physicians you need to find answers.
What is internal medicine?
Internal medicine is a branch of healthcare that focuses on conditions and diseases that primarily impact the internal function of your body. Internists are doctors who have specialized in diagnosing and treating these types of conditions. Often, an internist will have a specialization in a certain part of the body. This could include a focus on a specific organ or particular organ systems. Internal medicine doctors can provide a broad spectrum of information that will help their patients understand how to best support the overall health and long-term well-being of their body. At Express Healthcare LLC, we are proud to offer internal medicine services to patients in Maryland.
What does an internal medicine doctor do?
A doctor who specializes in general internal medicine primarily works to manage complex diseases or conditions that may impact multiple systems within or areas of the body. Internists are physicians who have specialized in the detection, prevention, and treatment of adult illnesses. Internal doctors are often brought in to diagnose complicated conditions with no clear and obvious cause. An internal medicine specialist can provide comprehensive care and support for patients with an array of conditions that may be co-occurring. When you require a diagnosis for an unknown illness or chronic disease, an internal medicine specialist will have the tools and expertise necessary to narrow the scope of your testing and provide you with a precise diagnosis while also helping you decide on a course of treatment.
Why should I see an internist?
Often, adults will use an internal medicine doctor as their primary care physician because they have a broad range of expertise that is directly applicable to adult healthcare. An internist can provide diagnosis and ongoing treatment for adults who have chronic conditions like diabetes, high blood pressure, as well as other issues that could negatively impact their overall health and quality of life. An internal medicine physician can offer important preventative screenings such as those for cholesterol, blood pressure, acute illness, and even mammograms. An internist is a great physician to rely on for coordinating care between different specialists because they have an in-depth understanding of what each component of your care should entail.
Do I need a referral for internal medicine?
When you visit Express Healthcare LLC's convenient walk-in clinic for care, you do not need a referral to speak with one of our exceptional healthcare providers. We are dedicated to helping patients in our communities by providing access to important medical services including internal medicine screenings and diagnose when required.
At Express Healthcare, LLC, we are proud to offer internal medicine diagnosis and treatment at all of our locations in Lanham-Hyattsville, College Park, and Berwyn Heights, MD. Call us today, book an appointment online, or walk in today to speak with a certified medical professional.