Vaccines and Immunizations Q & A
Express Healthcare urgent care offers a variety of routine vaccines that you can receive at our walk-in clinic. We can test to see if your vaccinations are up to date and administer the vaccines you need to ensure you stay healthy. We have locations to serve you in College Park MD, New Carrollton MD, Falls Church VA, and Berwyn Height, MD. Serving Patients from Lanham-Hyattsville, MD. East Riverdale, MD. Mount Rainier, MD. College Park, MD. Chillum, MD. Langley Park, MD. Adelphi, MD. Berwyn Heights, MD. Takoma Park, MD. Greenbelt, MD. Beltsville, MD. New Carrollton, MD.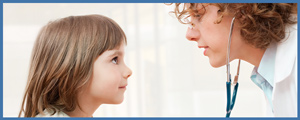 Table of Contents:
Which vaccines do you offer at Express Healthcare LLC?
Are vaccines safe for my child?
How much will my vaccinations cost?
Can I still receive a vaccination if I have a cold or am taking medications?
Vaccines are the most effective way to protect yourself and your family from some of the most dangerous and potentially deadly diseases. At Express Healthcare LLC, we proudly offer our patients access to some of the most important vaccines in an efficient office. We have convenient locations in Maryland that can provide vaccinations without an appointment 7 days a week, and every day of the year. If you or your child is need of immunizations for school, work, travel, or another reason, our doctors can help.
Which vaccines do you offer at Express Healthcare LLC?

The experienced medical professionals at all 3 of our Express Healthcare LLC can provide a wide range of important immunizations for you and your family. Additionally, if you are unsure whether you have already had a specific vaccine, we can perform blood testing to determine whether your vaccinations are up to date. We provide hepatitis A and Dtap vaccines for children, and vaccines for hepatitis A and B, and Tdap for adults. We also provide pneumococcal, varicella, yellow fever, tuberculin, polio, and MMR (measles, mumps, and rubella) vaccinations in our offices.
Are vaccines safe for my child?

We understand that there is a lot of conflicting information available regarding the safety of vaccines. At Express Healthcare LLC, we believe in the proven and rigorously tested safety and efficacy of vaccinations. Every vaccine doctors use to protect their patients have undergone extensive trials and testing to ensure they work as designed. The most common side effects of receiving a vaccination is some redness, bruising, or soreness at the site of the injection. If this happens, the effects will typically dissipate within a few hours following the administration of the vaccine injection.
How much will my vaccinations cost?

The cost of your immunization will depend on which vaccinations you need and the number of injections you will receive during your visit. Our vaccination prices are listed on our website, and our dedicated and knowledgeable staff can provide you with specific information regarding the vaccinations you might need and what the total cost of your visit might be. We accept many major health insurance plans, which could reduce your total out-of-pocket cost depending on which vaccinations you choose to receive and whether they are deemed medically necessary.
Can I still receive a vaccination if I have a cold or am taking medications?

If you are experiencing a low-grade fever or a mild illness, you should still be able to receive a vaccination, even if you are currently taking an antibiotic to address it. You should be open and honest with your healthcare provider about how you are feeling and whether you have any reservations about receiving your vaccine injections, so they can address your concerns and answer any questions you may have. In general, vaccinations are safe to receive as long as you are in relatively good health. Our experienced healthcare providers can help you understand your options and decide what is right for you and your body.

If you are looking for a convenient place to receive vaccinations, you can trust the doctors and medical staff at Express Healthcare LLC in Hyattsville, College Park, and Berwyn Heights in Maryland.