Allergist in Berwyn Heights, College Park, and Lanham Hyattsville, MD
At Express Healthcare, our experienced allergist offers diagnostics, testing, and treatments for a variety of allergic conditions, including food allergies, seasonal & environmental allergies, asthma, hives, pet allergy, drug allergy, and more.

Call us

for more information or

request an appointment

with Express Healthcare LLC online.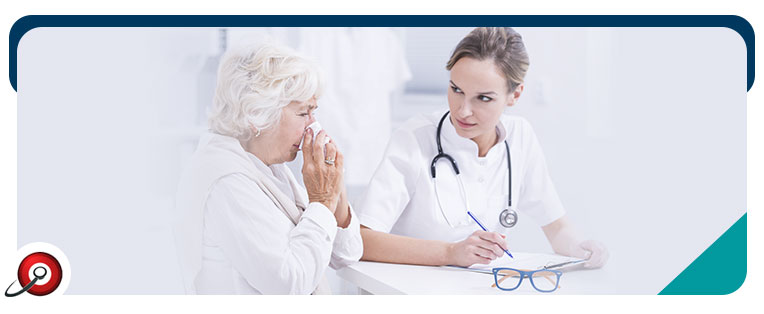 An allergist can be invaluable to a patient. Many younger patients appreciate having one, especially if they're suffering from asthma, but anyone suffering from any allergies can benefit from an allergist. If you count yourself among these people, then come see our allergist here at Express Healthcare LLC. We'll be able to provide you with allergy testing, allergy and/or asthma treatment, and even urgent care for mild allergic reactions. Our allergist is available for the areas of Berwyn Heights, College Park, and Lanham Hyattsville, MD.
What does an allergist do?
According to the Centers for Disease Control and Prevention (CDC), more than 50 million Americans have allergies. So many of these people would benefit greatly from seeing an allergist.
An allergist is a specialist in diagnosing, treating, and/or managing allergies and other conditions. They can help patients with allergies, asthma, immunodeficiencies, allergic rhinitis, sinusitis, eczema, or immune system disorders, and provide medication, pulmonary testing, allergy testing, and many other services.
These professionals can test patients for allergies and offer immediate or ongoing care if necessary, so they are very helpful for patients suffering from allergies.
Is allergy testing covered by Medicare?
One of the biggest issues with allergies is determining precisely what you're allergic to, and this is why professional allergy testing is so useful. For some patients, testing can be vital, as some allergic reactions can be fatal. For patients suffering from only mild allergies, allergy testing can still be useful. It's affordable and accessible for most patients.
Medicare and Medicaid can cover certain allergy tests like skin tests. If you have a documented history of allergies or allergic reactions, and if your symptoms are not controlled by therapy, you will likely be covered. Medicare will generally cover testing if there is a considerable probability that you'll be exposed to any particular allergens in question. Here at Express Healthcare LLC, we provide proven methods of allergy testing that are usually covered by Medicare and Medicaid. We also accept most common insurance providers.
How can urgent care help me with allergies?
Here at Express Healthcare LLC, our allergist can help you in so many ways. Or if you have a child or elderly family member who could benefit from seeing an allergist, ours can help him or her too, as we can see patients of any age. Here are some of the services we can provide here at Express Healthcare LLC:
Allergy testing (skin prick testing, patch testing, etc.)
Recommendations about reducing allergen exposure
Comprehensive treatment / management plans for patients
Testing for pulmonary health
Treatments for asthma (rescue inhalers and more), immunodeficiencies, allergic rhinitis, sinusitis, eczema, hives, and allergies
(such as food allergies, pet allergies, and pollen allergies)
Ongoing care for patients with asthma
Medications for allergies or asthma
Immunotherapy
And more
Do you have an allergist in Berwyn Heights, College Park, or Lanham Hyattsville, MD?
Yes, we do, and we have a location in each of those cities! Their addresses and contact information are available over on our Locations page. You can come by one of these locations if you require urgent care for a mild allergic reaction, or you can call us to make an appointment for allergy testing or any of our other services. We accept patients of any age.
Come see us today to see our allergist here at Express Healthcare LLC!
ADDITIONAL SERVICES YOU MAY LIKE