Allergy Treatment in College Park, New Carrollton, MD and Falls Church, VA
Don't silently suffer from seasonal or year-round allergies. Find relief from your allergies fast. Here at Express Healthcare Urgent Care located at College Park, New Carrollton, MD and Falls Church, VA, We have exceptional allergy treatment options. It is just a visit, click, or call away! Call us today for more information.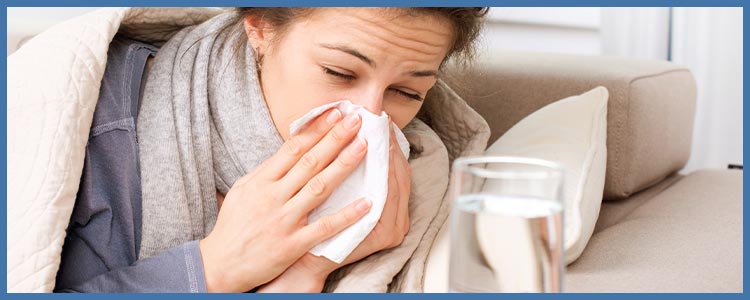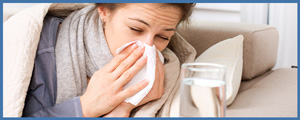 Are you looking for allergy treatments in the College Park, New Carrollton, and Falls Church area? Come to Express Healthcare Urgent Care today and meet with our board-certified doctors and experienced staff. We can help you with your allergy symptoms regardless if they only affect you during certain seasons or if it is a year-round problem. We are always available to help treat your symptoms at our state-of-the-art clinic!
Can Express Healthcare Urgent Care help me with seasonal allergies?
Seasonal allergies are common and people can suffer them during a single season or multiple times during the year. Often, patients will report feeling fatigued day in and day out and always congested. At our facility we can help treat you for these symptoms to make your day easier until the seasonal allergy passes. There's no need to wait out a seasonal allergy tired and congested. Come in today for help!
Can you cure me of my year-round or seasonal allergies at your clinic?
Unfortunately, there is no cure for allergies. At our walk-in clinic, we can treat your symptoms to make them less severe until the allergy passes. Ideally, you should try to limit your exposure to the allergens causing your allergic reaction.
What can I do to limit my exposure to seasonal allergies?
Don't make your bed!
Dust mites are a common allergen and they love a made bed. When you make your bed, you end up locking in dust mites underneath the sheets, so they can't escape. If you leave a bed unmade and air out your sheets, these tiny pests can wander off, saving you from an allergy.
Consume less alcohol.
Studies have shown an extra drink at dinner can cause your allergies to become much worse. A drink during the week increase your chances of seasonal allergies. If the season where you feel worse is quickly approaching, pass on the nightcap and save yourself from some congestion.
Avoid certain fruit and vegetables.
Specific proteins trigger some allergies in ragweed and other plants. These proteins can be found in tomatoes, melons, and bananas and also cause an allergic reaction.
Wash your contact lenses frequently.
While contact lenses are great if you don't want to wear glasses, they can trap pollen and other allergens against your eye. Wash your lenses regularly and put an air purifier in the room where you store your lenses at night.
Hand wash your dishes instead of a dishwasher.
If your dishes are too clean and sterile, you may be denying your children a chance for their immune system to practice bacteria and viruses. Families that use dishwashers tend to have children with a higher chance of developing allergies.
Am I wrong to think that my allergies are worse at night?
No, you are not imagining things! There is science behind your allergies being worse at night. When night comes around, your cortisol levels decrease. This, in turn, causes your allergy symptoms to become worse compared to the day time.
What can Express Healthcare Urgent Care do to treat my allergies?
While there is no cure for year-round or seasonal allergies, we can help treat symptoms that are worse than usual. Sometimes, allergy symptoms can be mistaken for the flu, a sinus infection, or strep throat. Come in today for an evaluation, as these illnesses can be effectively treated. These illnesses, unlike allergies, can be contagious, so they need to be addressed immediately.
If the cause of your symptoms is allergies, we can prescribe some effective medications to help ease your symptoms. Medication combined with our recommendations above should help reduce your symptoms to get through your allergic reaction.
Do you have questions about your year-round or seasonal allergies? Call our friendly staff today with your questions or make an appointment today to see one of our board-certified providers!