Can You Go to Urgent Care For an Ultrasound?
To ensure that our patients receive the best medical care at our urgent care clinic, Express Healthcare LLC, offers quick and convenient diagnostic ultrasound services that are equipped with the latest technology to diagnose various diseases. Our skilled

medical staff

can advise you on diagnostic services and appropriate treatments. For more information,

contact us

today or

schedule an appointment

online. We have

convenient locations

in College Park MD, New Carrollton MD, Falls Church VA, and Berwyn Height, MD to serve you.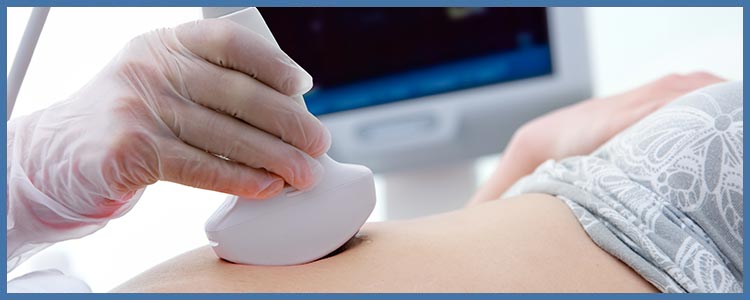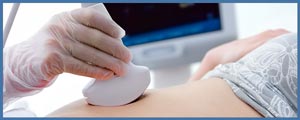 Table of Contents:
What can ultrasound detect?
Is an ultrasound a diagnostic test?
How should I prepare for this procedure?
How long does an ultrasound usually take?
What can ultrasound detect?

Ultrasound is a versatile imaging technique that provides valuable information about various parts of the body. It uses sound waves to create real-time images of internal structures, allowing healthcare professionals to accurately evaluate and diagnose a wide range of conditions.
 
Ultrasound imaging can be used on organs such as the heart, liver, kidneys, gallbladder, spleen, and bladder. The procedure provides insight into an internal structure's size, shape, and function. This technique is commonly used to assess the health of developing fetuses during pregnancy, as it can provide detailed information about the baby's growth and development.
 
In addition to organ and fetal evaluation, ultrasounds can also detect abnormalities in blood vessels, such as blockages or narrowing. This aids in the diagnosis of conditions like deep vein thrombosis and arterial diseases. Furthermore, musculoskeletal ultrasounds are used to examine joints, tendons, ligaments, and muscles, and support the diagnosis of conditions such as tendonitis, bursitis, and tears.
 
Overall, ultrasounds are safe, non-invasive, and painless imaging modalities that provide valuable diagnostic information across various medical specialties. The versatility of this tool makes it a highly valuable technology for diagnosing a wide range of conditions.
Is an ultrasound a diagnostic test?

Yes, an ultrasound is a diagnostic test commonly used in healthcare settings such as urgent care centers. By visualizing organs, tissues, and blood vessels, ultrasounds are used to diagnose and evaluate various medical conditions.
 
Ultrasound is widely used in obstetrics and gynecology to monitor fetal development during pregnancy and detect abnormalities. It's also used to examine the abdomen, pelvis, chest, and other areas of the body, providing insights into the size, shape, and function of internal organs.
 
The images produced by ultrasound reveal significant details that support the diagnosis of conditions such as gallstones, kidney stones, tumors, cysts, and infections. Additionally, ultrasounds guide healthcare providers during certain procedures, such as biopsies or fluid drainage.
 
As a diagnostic test, ultrasound offers several advantages, including its non-invasiveness, real-time imaging capabilities, and absence of radiation. Ultrasound is an effective tool used at urgent care centers to gather crucial diagnostic information and provide optimal patient care.
How should I prepare for this procedure?

Preparing for an ultrasound procedure is straightforward and requires minimal effort. Some considerations to help you prepare for your appointment include:
 
Clothing – Wear comfortable, loose-fitting clothing that allows easy access to the area being examined. In some cases, you will be provided with a gown to wear during the procedure.

Jewelry and accessories – It's best to remove any jewelry, watches, or accessories from the area being examined as they can interfere with the ultrasound.

Fasting – Depending on the type of ultrasound, you may be instructed to fast for a certain period before the procedure. This is typically required for abdominal ultrasounds to obtain clear images of the organs.

Medications – Take your regular medications as prescribed, unless otherwise instructed by your healthcare provider.

Other instructions – Follow any additional instructions provided by the healthcare team regarding the procedure.
 
By following these simple steps, you can effectively prepare for your upcoming ultrasound appointment.
How long does an ultrasound usually take?

The duration of an ultrasound procedure is typically brief and depends on the specific type of ultrasound. Generally, an ultrasound appointment lasts between 20 and 60 minutes.
 
The actual scanning time ranges from a few minutes to around half an hour, depending on the complexity of the examination. Certain ultrasound procedures, such as a focused study of a specific organ, will take less time. Other ultrasounds, such as a comprehensive abdominal or pelvic ultrasound, will require more time.

During the ultrasound, a skilled sonographer will use a handheld device called a transducer to capture real-time images of internal structures. The sonographer may need to adjust the position of the transducer to gather different views and obtain all the necessary information. If you have any questions during the procedure, our friendly staff are here to help. For more information, contact us today or schedule an appointment online. We provide convenient locations to serve you. We serve patients from College Park MD, Acredale MD, New Carrollton MD, Falls Church VA, Old Town MD, and surrounding areas.