Abscess vs. Cellulitis Q&A
Abscess and cellulitis are not synonymous. Abscesses are often caused by bacteria, whereas cellulitis is caused by ulcers, surgery, or animal bite. If you require treatment for both abscess and cellulitis, we would be pleased to provide it in a safe environment. Call our team of healthcare professionals at Express Healthcare today or visit us online to book an appointment. Visit us at one of our convenient locations in College Park, MD, New Carrollton, MD, Falls Church VA, and Berwyn Height, MD.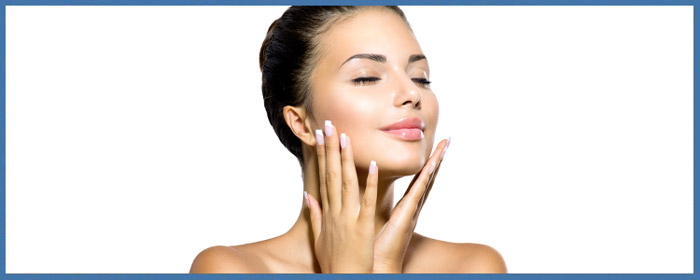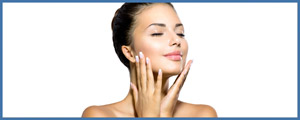 Table of Contents:
What is the difference between cellulitis and abscess?
Which is worse: cellulitis or abscess?
When should I be worried about an abscess?
What are the risk factors for cellulitis?
What is the difference between cellulitis and abscess?

An abscess is pus that collects within the tissues beneath the skin or in the skin. Cellulitis is an infection that occurs in the same area. The abscess has the appearance of a large boil beneath the skin while cellulitis typically appears as a red rash. An abscess and cellulitis are not the same, but the former may occur as a symptom of the latter.

Other types of infections can also cause an abscess to occur. Cellulitis is a serious infection capable of life-threatening complications that can spread rapidly so while an abscess does not necessarily initiate cellulitis individuals who notice an abscess should have it immediately assessed by a medical professional.

The symptoms most often associated with cellulitis include fever and chills, fatigue, dull pain, light-headedness or dizziness, muscle aches, redness of the skin, sweating, sharking, swelling in the lymph nodes and glands, a painful rash that can scab, blister, and swell, and more.

An abscess displays symptoms of redness, pain, warmth, and tenderness in the impacted area, chills, fever, build-up of yellow or white pus beneath the skin in the impacted area and swelling beneath the skin
Which is worse: cellulitis or abscess?

Which is worse between cellulitis, or an abscess must be determined on a case-to-case basis. In certain cases, both cellulitis and abscess can be treated fairly easily.

A small abscess may shrink, disappear, or drain naturally. Large abscesses may need to have their pus drained and be treated with antibiotics in order to clear up the infection.

An abscess presents in different forms of severity, when an abscess is present with cellulitis this may be cause for concern. An abscess that occurs in a cellulitis patient is indicative of a complication. Cellulitis can also vary in severity and can usually be treated by antibiotics, bed rest, and pain relievers.
When should I be worried about an abscess?

An abscess should never go unnoticed. If a small abscess occurs and disappears on its own, it likely isn't cause for concern but it is best to get an abscess checked as it may be indicative of something serious. And most abscesses are accompanied by pain that an individual will want to have managed.

Signs that an abscess needs medical attention include the development of a fever, the sore is near the groin or genital area, the sore grows increasingly painful and/or larger, the sore is larger than a half-inch, and red streaks appear indicating the infection is spreading.

Patients should go to the emergency room if they have an abscess and notice a fever of 102 F or higher or have an abscess larger than a half-inch on the face.
What are the risk factors for cellulitis?

Cellulitis is a common infection that can potentially become serious, without treatment, the infection can become life-threatening spreading to the bloodstream and lymph nodes.

There are various factors that heighten the risk of cellulitis including skin conditions that can give bacteria an entry point through a break in the skin, a cut, burn, scrape, or fracture gives bacteria an entry point. Additionally, a weakened immune system can increase the risk of infection, excess weight increases the risk of cellulitis, and others.

Cellulitis and abscesses are both usually manageable and minor conditions if detected and treated early but both are capable of causing serious life-altering or life-threatening complications if untreated. Express Healthcare can diagnose and treat cellulitis or abscess at any of their locations.

Express Healthcare offers walk-ins at their urgent care facility so patients can receive day-of diagnosis and treatment without the long waits and high costs of the emergency room. We serve patients from College Park MD, New Carrollton MD, Falls Church VA, and Berwyn Height, MD, Tyson Corner Vienna VA, Acredale MD, and Old Town MD.