Urgent Care Accepting Medicaid in College Park MD, New Carrollton MD, Falls Church VA, and Berwyn Height, MD
At Express Healthcare, we accept Medicaid for your convenience. We believe that everyone, regardless of their financial condition, deserves access to high-quality healthcare. A wide range of medical needs, from minor illnesses and accidents to more serious medical disorders, are effectively treated by our team of medical professionals. Our Urgent Care is committed to providing accessible care for all patients. Visit us today at Express Healthcare. For more information, contact us or schedule an appointment online. We have convenient locations to serve you.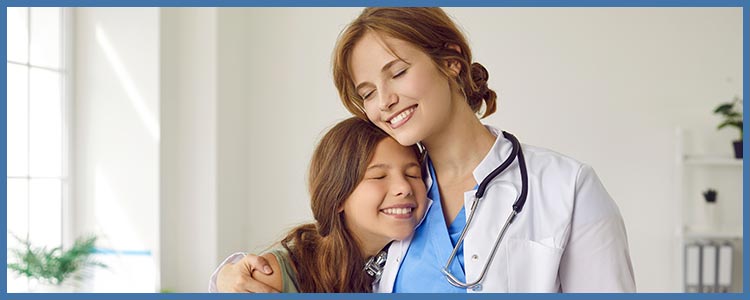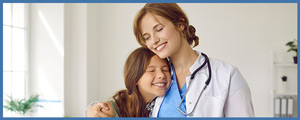 Table of Contents:
What is Medicaid how does it work?
Am I able to visit an urgent care facility if I have Medicaid?
What are the advantages of Medicaid?
How can I get Medicaid providers in my area?
Medicaid is a federally and state-run program that provides health care coverage to qualifying residents. While each state runs their own Medicaid program and may offer different services and coverages, the federal government has certain rules and criteria that all states must follow. States may also choose to provide coverage for larger groups of people, though coverage will largely depend on income and the value of what is owned.
If you're looking for an urgent care facility that accepts Medicaid in the Vienna, Falls Church, and New Carrollton area, look no further than Express Healthcare. We offer comprehensive non-emergency services to assist you in getting on the road to recovery. Contact us today for any questions that you may have, or you can walk-in or book an appointment online at your convenience.
What is Medicaid how does it work?

Medicaid is a federal and state government assisted program that provides health coverage to millions of people living in the United States. Eligibility varies from state to state; however, it is typically available to the elderly, children, pregnant women, people with disabilities, and low-income households. You can speak to the Medicaid representative in your city to see if qualify for the program and what type of coverage is available to you based on your income and assets.

Medicaid is designed to support individuals that have limited resources and/or extensive medical needs. In most cases, there are no premiums or deductibles which makes getting primary, emergency, and long-term medical assistance a more affordable endeavor. However, some states do have share-of-cost requirements which require you to pay into your service based on your current amount of income.
Am I able to visit an urgent care facility if I have Medicaid?

While Medicaid is accepted in many urgent care facilities, it is not required. Therefor, it's important to check in with the facility directly or to check their website to see what types of insurance they'll accept before accepting treatment.

Proactively checking around to see which urgent care facilities near you accept Medicaid can save a money in the long-run, especially if you know that you'll be visiting frequently due to ongoing medical issues.

It's important to be aware that you may have to pay for a small portion of the cost even if the facility does accept Medicaid. This is known as a co-payment and can range anywhere from $1.00 to $4.00 per visit. A similar payment may be required for any prescription medications that need to be filled. 
What are the advantages of Medicaid?

Medicaid is a widely available government insurance program that gives qualifying individuals access to primary and emergency health services. This is advantageous as it gives patients access to medical services they might otherwise not be able to afford. This includes:

– Any medically necessary transport
– Birth center services
– Diagnostic services
– Early and periodic screening
– Family planning services
– Federally qualified health center services
– Home health services
– Inpatient hospital services
– Laboratory and X-ray services
– Midwife services
– Nursing facility services
– Outpatient hospital services
– Pediatric and family nurse practitioner services
– Physician services
– Rural health clinic services
– Treatment services

Additional non-mandatory benefits may also be available for a lower, more affordable cost.
How can I get Medicaid providers in my area?

Finding urgent care facilities that accept Medicaid is often as easy as giving the facility a call or checking out their online website. Many urgent care centers will provide a list of providers they accept on their website for easy access.

Medicaid also has an online directory that you can view here. This tool is easy to use and gives you a list of Medicaid-accepting professionals in the medical specialty and geographic area that you specify.

In addition to this, you can also call the member services phone number located on your eligibility letter and/or the back of your enrollment card. Your state's Medicaid agency will be able to point you in the direction of the nearest urgent care facility that accepts your line of coverage.

Express Healthcare is proud to accept Medicaid, providing safe, professional, and affordable care for those that need it. If you live in or around the Vienna, Falls Church, and New Carrollton area, we would be happy to get you the treatment you're looking for. Contact us today for more information about our services, or you can walk-in or book an appointment whenever you're ready. We provide convenient locations to serve you. We serve patients from College Park MD, Acredale MD, New Carrollton MD, Falls Church VA, Berwyn Height MD, Old Town MD, and surrounding areas.