Auto Accident Injury Care in Lanham, College Park & Berwyn Heights, MD
If you have been in an automobile accident, Trust Express Healthcare for your expert medical treatment for motor vehicle accidents (MVA). We offer comprehensive treatment and check-ups to help you feel better. Call our team of healthcare professionals at Express Healthcare today or visit us online to book an appointment. Visit us at one of our convenient locations in College Park MD, New Carrollton MD, Falls Church VA, and Berwyn Height, MD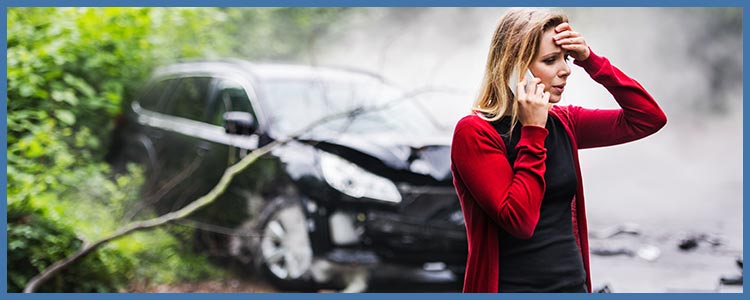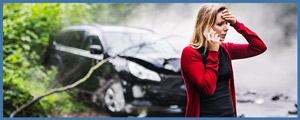 A car accident can significantly impact your life and not just in the aftermath of the collision. Injuries sustained in automobile accidents can take months or even years to heal. Then, there is also the headache of dealing with multiple insurance companies and competing claims. All told, car accidents can wreak havoc on your life for some time.
Most people turn to emergency rooms or their primary care physicians to treat injuries from a car accident. However, you should turn to a clinic that specializes in treating injuries from automobile accidents. Express Healthcare, LLC is an urgent care walk-in clinic. But as a specialty clinic, Express Healthcare, LLC has several advantages.
First, injuries from car accidents require special care. Neck injuries like whiplash, back injuries and soft tissue damage can take time to heal and may not even show up immediately after an accident. A team experienced with treating these kinds of injuries use a wide variety of treatments including x-rays, ultrasonogram, massage therapy and physical therapy in addition to medical services.
Secondly, a clinic specializing in treating car accident injuries can also help you navigate the often confusing tangle of insurance company documents, claims and bills that come with a car accident. Auto insurance companies require detailed and tedious documentation from doctors treating car accident injuries. Even small errors could jeopardize your claim.
Finally, doctors and a medical team that specialize in treating car accident injuries can make sure all your injuries get treated until you are healed. Injuries specific to car injuries take longer to heal and require special care. You may also have injuries that don't appear at first, developing later as your body absorbs the true impact of the collision.
Express Healthcare, LLC should be your first stop after an auto accident. We have convenient and flexible hours seven days a week so you can get service immediately following your accident and then receive the ongoing, follow up care you need after the accident.
If you have suffered injuries as a result of a motor vehicle accident, you don't have to suffer needlessly while waiting for insurance companies to sort out fault. Visit a medical clinic that specializes in treating injuries from car accidents and get back on the path to health to wellness. The car accident may have wreaked havoc on your life, but your injuries don't have to.