Cardiologist Questions and Answers
Your heart matters. Your health matters. Book an appointment with Express Healthcare LLC today to learn more about our comprehensive cardiology services.

Call us

today or visit us online to

book an appointment

. We have

convenient locations

in College Park MD, New Carrollton MD, Falls Church VA, and Berwyn Height, MD to serve you.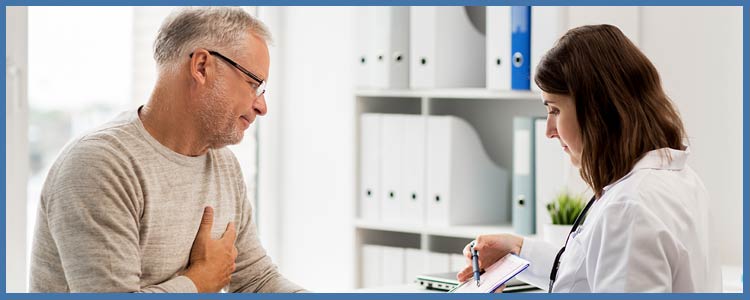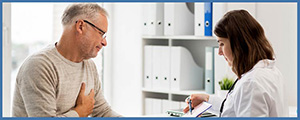 Table of Contents:
What does a cardiologist treat?
What procedures does a cardiologist perform?
How do cardiologists check your heart?
What does a cardiologist treat?

Cardiologists are specialized doctors who have received additional education, training and experience in the cardiovascular system. They are able to diagnose and treat any condition that affects the cardiovascular system, including the heart and blood vessels, as well as providing educational information to their patients around good heart health. Cardiologists can work in a private practice setting or a hospital. Their education covers many aspects of cardiovascular health, enabling them to provide treatment for such conditions as heart failure, heart attacks, heart valve disease, high blood pressure and arrhythmia. A cardiologist will diagnose conditions related to the cardiovascular system by performing a physical exam, ordering diagnostic testing such as an electrocardiogram (EKG), exercise stress tests and blood tests, and interpreting the results of the tests to determine the source of the patient's symptoms. Cardiologists can also prescribe a preventative treatment plan to their patients to manage existing conditions or prevent future episodes from happening. This can include prescription medication or recommendations for lifestyle changes including a healthier diet, increased physical activity, reducing stress and managing additional weight with the overall goal being to put less stress on the heart.
What procedures does a cardiologist perform?

A cardiologist receives the standard four years of medical school as any student interested in pursuing a career in medicine. This is then followed by three years in the internal medicine field for training and then a final three years of medical training and residency focused specifically in cardiology. Through their specialized training cardiologists learn about the many different conditions that can affect the cardiovascular system, how to properly diagnose them, what treatment options are available and suitable for each condition and how cardiovascular ailments can be prevented in the future. This information is used to diagnose patients and provide them with a comprehensive treatment plan that may include prescription medication and recommendations for lifestyle changes to be proactive in preventing heart issues from happening. Should they choose, cardiologists are able to complete further training through fellowships as needed in order to perform additional procedures on their patients such as angioplasties, pacemaker implantation procedures and catheterizations. For more complex surgeries such as heart transplants, complex bypass surgeries and the repair of heart valves, defects and aneurysms, a cardiologist will refer patients to a cardiac surgeon. These two specialists will partner in the care of their patients, ensuring that all medical records, test results and relevant medical care information is shared between them to avoid any conflicting treatments or potential complications.
How do cardiologists check your heart?

The heart is responsible for pumping blood through our bodies, meaning it is working constantly and any disruptions or malfunctions can have serious consequences. Cardiologists are able to use a variety of testing methods to monitor a patient's symptoms of interruptions or irregularities in the heartbeat that could be a sign of a more serious problem with the heart's performance. When you see a cardiologist with concerns about your heart health, they will first ask you a series of questions about your symptoms to learn more about when they started, if any activities make them worse and what your lifestyle and habits are that could be a factor. From there they will most likely perform a physical exam which will include listening to the heart using a stethoscope. Based on their findings and your initial symptoms, the cardiologist will most likely perform a series of tests or provide you with a requisition to get the tests done at a testing facility. These tests are able to more accurately identify the specific cardiovascular condition that you may be experiencing. The tests prescribed could be an EKG, cardiac catheterization, ultrasound, cardiac biopsy or stress test. Upon receiving the results of the tests, the cardiologist will analyze them in order to provide you with a diagnosis and let you know their recommendations for treatment. Are you interested in learning more about our cardiology services? Express Healthcare LLC – Urgent Care Clinic is here for you and your family, and we offer comprehensive cardiology services for patients of all ages. 

We serve patients from College Park MD, New Carrollton MD, Falls Church VA, Berwyn Height MD, Tyson Corner Vienna VA, Acredale MD, and Old Town MD.