What is the Difference Between an Urgent Care and a Walk-in Clinic?
Walk-in clinics offer fast and affordable healthcare. Express Healthcare, LLC – Urgent Care Clinic treats a wide range of non-life-threatening conditions and most types of common illnesses, disease, and trauma in patients of all ages.

Call us

today or visit us online to

book an appointment

. We have

convenient locations

in College Park, MD, New Carrollton, MD, Falls Church VA, and Berwyn Height, MD to serve you.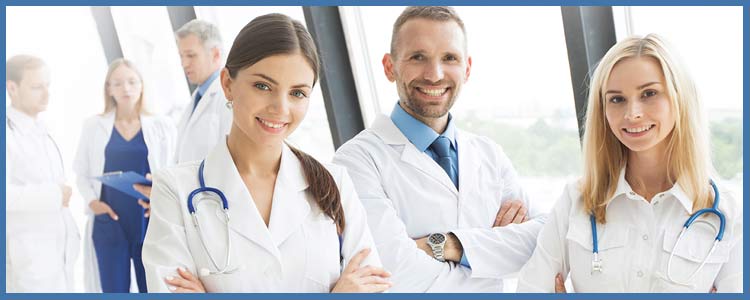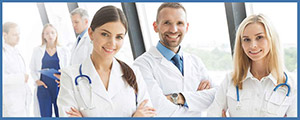 Table of Contents:
What is the purpose of a walk-in clinic?
What is the purpose of an urgent care clinic?
Is urgent care more convenient than the doctor or the ER?
Is it better to go to the ER or urgent care?
What is the purpose of a walk-in clinic?

Walk-in clinics were initially intended to provide a healthcare option to patients who may not have insurance coverage. The goal was to enable these patients to have access to basic medical services without the high cost of an emergency room visit. Over time they have evolved and are now used to treat many common ailments without having to make and wait for an appointment with a family doctor. Individuals seeking medical care who don't have a family doctor or need care on the weekend can also visit a walk-in clinic. Walk-in clinics provide treatment for many common ailments such as earache, cold or flu, migraines, fever and abnormal rashes. They are also able to treat patients with back pain, mild eye injury, minor cuts and burns, sprains and minor broken bones. Walk-in clinics should not be used for life-threatening injuries or illnesses as they do not have the necessary equipment on hand to provide proper treatment.
What is the purpose of an urgent care clinic? 

Urgent care is very similar to a walk-in clinic but provides a step up in terms of their ability to treat patient's various illnesses and injuries. Many urgent care clinics have onsite laboratory and x-ray services to provide additional diagnostic testing to the patient as part of their exam to determine a diagnosis. Urgent care clinics are also typically open later hours than a walk-in clinic, providing patients with an alternative health care option outside of standard clinic hours without having to go to the emergency room. While urgent care does offer additional diagnostic services over and above a walk-in clinic, they are also not properly equipped to handle life-threatening medical emergencies. Any condition that is could be potentially life-threatening needs to be treated through a hospital emergency room or by calling 911 to get an ambulance. Urgent care offers treatment for many illness and injuries to patients of all ages.
Is urgent care more convenient than the doctor or the ER?

Urgent care does provide a very convenient option for individuals seeking immediate medical care. The convenience of it is dependent on several factors that will be unique to each medical situation. The emergency room should be left for true medical emergencies that are life-threatening in nature as minor conditions can prevent patients in dire need from receiving immediate care. Emergency room visits can be quite lengthy, depending on the case load of patients. Minor ailments will get bumped in priority to make way for urgent cases. A visit to your doctor may or may not be convenient depending on their location, their hours and how easy it is to get an appointment. In some cases, it can take several days to be able to get in to see your doctor. Urgent care functions on a walk-in, first-come, first-served basis meaning patients can't make appointments and will be seen in the order they arrive seeking care. Urgent care does offer some diagnostic testing on site such as x-rays and laboratory services, allowing patients to receive any additional testing needed on the spot as opposed to having to go elsewhere to have a test performed.
Is it better to go to the ER or urgent care?

A hospital emergency room and urgent care both serve very important purposes in the health and well-being of the residents in the immediate and surrounding area. Both are able to provide top notch treatment to their patients by working together in the community. Since the introduction of urgent care clinics, emergency rooms haven't been getting as bogged down with minor ailments, leaving them better able to treat patients who come in with life-threatening conditions. On the flip side, urgent care provides a convenient option for patients seeking care without the lengthy wait that is common for emergency rooms. An urgent care clinic is also more affordable with many covered by insurance or offering a co-pay. If you are in need of urgent care, you have come to the right place. Express Healthcare, LLC – Urgent Care Clinic offers a wide range of urgent care services, and we even offer telemedicine video visits for patients.

We serve patients from College Park MD, New Carrollton MD, Falls Church VA, Berwyn Height MD, Acredale MD, and Old Town MD.