Concussions Diagnosis and Treatment Q&A
Concussions are serious and require medical attention. Talk to our team of leading healthcare professionals today at Express Healthcare, LLC, Urgent Care Clinic about treatments. Call us today or visit us online to book an appointment. We have convenient locations in College Park MD, New Carrollton MD, Falls Church VA, and Berwyn Height, MD to serve you.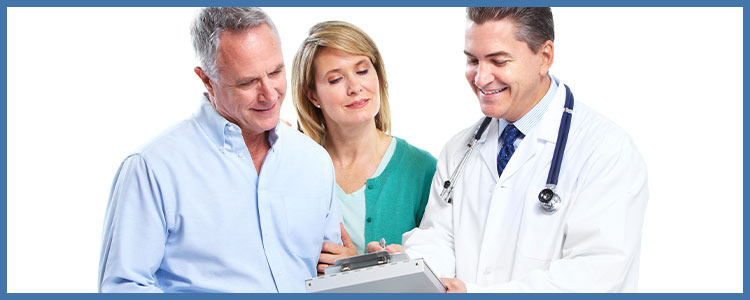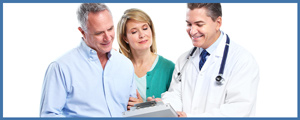 Table of Contents:
What Is a Concussion?
How is a Concussion Diagnosed?
How is a Concussion Treated?
What are the 4 categories of concussion symptoms?
What Is a Concussion?

A concussion is described as a traumatic brain injury that is usually temporary, but which affects your brain function. Effects of a concussion can include problems with memory, concentration, coordination and balance as well as experiencing headaches. Concussions are most commonly caused by a significant blow to the head but can also be caused by a violent shaking of the head and upper body. In most cases, individuals do not lose consciousness from a concussion, but it is possible in some cases. Concussions are caused most often by a fall where the head hits a hard surface. Certain contact sports have a high likelihood of concussions among participants, such as hockey, football, rugby and lacrosse. Concussion symptoms are usually temporary, with most people who get one making a full recovery with no lasting side effects. Concussion symptoms may be delayed in presenting themselves, making it hard to tell immediately if there is an issue. A person with a concussion will need to be monitored for a period of at least 24 hours. This may be done in a hospital, with nurses checking on you on a regular basis, or at home if cleared by a doctor. If being monitored at home, someone will need to stay with you and check on you to ensure that your symptoms aren't getting worse. The nurse in the hospital or the person staying with you at home may be instructed to wake you up every few hours to ensure that there are no issues with your ability to wake up.
How is a Concussion Diagnosed?

A concussion is diagnosed through an analysis of the signs and symptoms you are experiencing, a review of your medical history and a neurological exam. Concussion signs and symptoms can take hours or days to appear after the injury, so it is important that individuals who suffer a blow to the head are closely monitored. To help diagnose a concussion, your doctor may want to perform a series of tests such as a neurological exam, imaging tests and cognitive tests. A neurological exam includes checking your hearing, vision, strength and sensation, coordination, reflexes and balance. Imaging tests can be recommended when there are signs and symptoms of a more serious brain injury, such as severe headaches, seizures, repeated vomiting or a worsening of symptoms. By completing a brain scan, the doctor is able to tell if there is bleeding or swelling inside the skull and see the extent of the injury to determine if it is severe. Cognitive tests are done to test your thinking skills while performing the neurological exam. These tests will be used to evaluate your memory capacity, concentration level and your ability to recall information.
How is a Concussion Treated?

After a concussion, the best form of treatment is relative rest. This is both a physical and mental rest to allow your brain time to heal and recover from the injury. Relative rest means to limit activities that require your brain to engage in thinking and mental concentration and is typically recommended immediately after a concussion for the first two days. This can mean limiting activities that can require a high level of mental concentration such as video games, schoolwork, reading, using a computer or watching TV if these activities appear to aggravate your symptoms. However, avoiding all stimuli and lying in a dark room is not recommended as it doesn't actually help with recovery. Physical activity should also be limited if they increase your symptoms, including general physical exertion, sports or other vigorous movement, so long as they appear to provoke your symptoms. Under your doctor's care and guidance, once out of relative rest you should be able to start gradually returning to your normal life by slowing adding in day-to-day tasks so long as they don't trigger symptoms.
What are the 4 categories of concussion symptoms?

Concussion symptoms are categorized into four different categories:

– Thinking and remembering symptoms can include difficulty with thinking clearly, feeling slowed down, struggling with being able to concentrate and having a hard time remembering and recalling new information.
– Physical symptoms of a concussion can include headache, nausea or vomiting, problems with balance, dizziness, blurry or fuzzy vision, feeling tired and having no energy, and sensitivity to light and noise.
– Emotional or mood symptoms can present themselves through increased irritability, sadness, overall being more emotional and increased nervousness or anxiety.
– Sleep disturbance symptoms can be identified by the individual sleeping more than usual, sleeping less than usual and having trouble falling asleep.

If you have any more questions, call us now. We serve patients from College Park MD, New Carrollton MD, Falls Church VA, Berwyn Height MD, Acredale MD, and Old Town MD.