Confidential STD Testing in College Park, New Carrolton, Berwyn Height, MD, and Falls Church VA
Express Healthcare LLC offers confidential STD testing services while respecting your privacy and preferences. Results and personal records are kept fully confidential at our clinic, offering a safe and secure atmosphere for testing and allowing you to make conscious choices about your well-being without fear of condemnation or invasion of privacy. For more information,

contact us

today or

schedule an appointment

online. We have convenient

locations

in College Park MD, New Carrollton MD, Falls Church VA, and Berwyn Height, MD to serve you.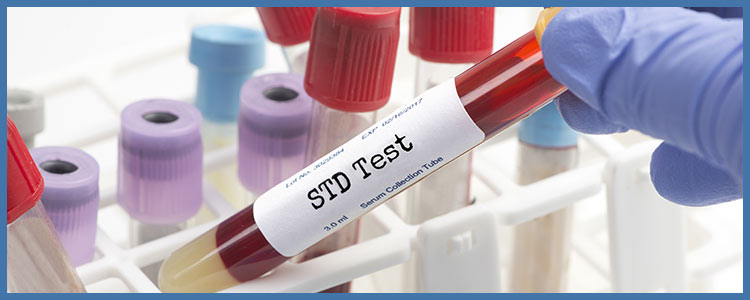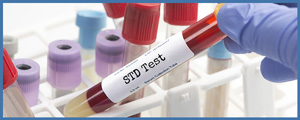 Table of Contents:
What is an STD?
Can urgent care help me with an std test?
Is there a difference between an STD and an STI?
How long does it take to get STD results?
What is an STD?

The abbreviation "STD" stands for sexually transmitted disease. Sexually transmitted diseases are infections acquired through sexual activity, such as vaginal, anal, or oral sex. These conditions affect people of all ages and genders and can be caused by bacteria, viruses, parasites, or fungi.

Common examples of STDs include:
 
– Chlamydia
– Gonorrhea
– Syphilis
– Genital herpes
– Human papillomavirus (HPV)
– Human immunodeficiency virus (HIV)
– Trichomoniasis
– Pubic lice
– Genital warts
– Hepatitis B
 
These conditions have a wide range of symptoms and can even be asymptomatic, making regular testing and screenings very crucial for early detection and treatment. If left untreated, STDs can lead to various complications, such as infertility, chronic pain, organ damage, and an increased risk of acquiring or transmitting other infections.
 
It's key to practice safe sex by using condoms consistently and correctly to protect yourself from STDs. Additionally, we recommend undergoing regular screenings, especially if you are sexually active and have multiple partners.
Can urgent care help me with an std test?

Yes, urgent care centers provide STD testing and related services. Our team understands the importance of sexual health and offers a confidential and convenient STD testing option. Whether you're experiencing symptoms, have had a potential exposure, or simply want peace of mind, our urgent care clinic is an excellent choice.
 
During your visit, a healthcare provider will discuss your concerns in a private setting, perform the necessary tests, and provide guidance based on your situation. STD testing involves blood, urine, or swab collection. If you want a full screening, several samples may be collected to test for all possible STDs. The collected samples will then be sent to the laboratory for analysis.
 
Remember, regular STD testing is an essential part of maintaining your sexual health and preventing the spread of sexually transmitted diseases. Visit our urgent care clinic for comprehensive and confidential STD testing services. Your wellness is our team's top priority.
Is there a difference between an STD and an STI?

When it comes to STDs and STIs, the terms are often used interchangeably, as there is no significant difference between them. Both terms refer to conditions transmitted through sexual contact. The "D" in STDs stands for diseases, while the "I" in STIs stands for infections.
 
Historically, the term "STD" was commonly used to describe infections that cause noticeable symptoms, such as genital warts and syphilis. On the other hand, the term "STI" was introduced to encompass infections that don't always present visible symptoms but can still be transmitted from person to person.
 
However, in recent years, the distinction between STDs and STIs has become less relevant, as the two terms are now widely used interchangeably. This shift reflects the understanding that many infections, such as chlamydia and gonorrhea, can be present and contagious without causing noticeable symptoms.
 
Regardless of the terminology used, it's crucial to prioritize sexual health by practicing safe sex, getting regular check-ups, and seeking appropriate testing and treatment when required. Honest communication with healthcare providers will ensure you receive the necessary care and support for your sexual wellness.
How long does it take to get STD results?

In many cases, rapid STD tests can provide results within minutes, allowing for prompt feedback and timely treatment decisions. These rapid tests are used for conditions like HIV and syphilis.
 
However, certain STD tests will require a longer processing period. For instance, laboratory-based tests that involve sample analysis may take a few days for results to become available. These tests are used for infections such as chlamydia, gonorrhea, and herpes. As our facility has on-site lab services, test results become available as promptly as possible.
 
Regardless of the testing method used, our team will inform you of your results in a confidential manner. It's crucial to attend follow-up appointments to receive treatment and if necessary, receive further screenings. Prompt communication of results and subsequent treatment are vital for your health.

Our team will work hard to ensure your results are processed and communicated to you in a timely and confidential manner. If you think you may have an STD, our clinic can provide you with comprehensive healthcare. For more information, contact us today or schedule an appointment online. We provide convenient locations to serve you. We serve patients from College Park MD, College Park, New Carrollton, Berwyn Height MD, Falls Church VA, Acredale MD, Old Town MD, and surrounding areas.