Covid-19 Testing Clinic in New Carrollton, MD
If you are feeling unwell and have been exposed to large numbers of people, or other people who were sick, it may be time to get a COVID-19 test. Testing for COVID-19 is widely available, including at Express Healthcare in New Carrollton, MD. To determine if you need a test, give us a

call

or

book an appointment

online for a telemedicine visit to talk through your symptoms.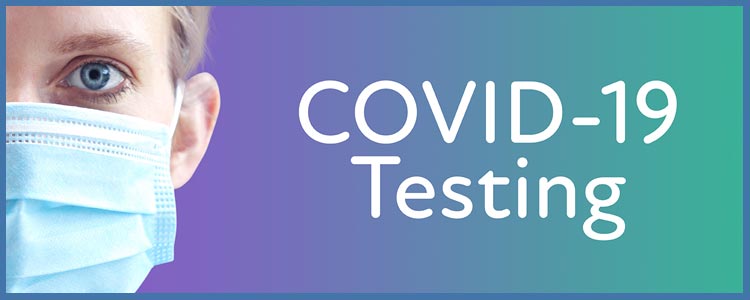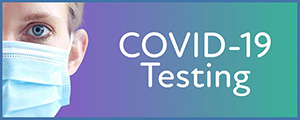 Table of Contents:
What is a Rapid COVID-19 Test?
What are the symptoms of COVID-19?
How Long will it Take to get the Results of a COVID-19 Test?
How Long do COVID-19 Symptoms Take to Start Showing?
What Symptoms and Complications can COVID-19 cause?
What is a Rapid COVID-19 Test?

As COVID-19 has evolved, so have the testing protocols and availability of different types of tests. Initial tests for COVID-19 could take several days to be processed, meaning that individuals were potentially infecting other people while they waited for their results. Rapid tests were developed to address this issue and consist of a swab, either in the nose or throat, that is able to be processed on the spot without having to be sent to a lab. This means that the results can be turned around in as little as 15 minutes following the test.
What are the symptoms of COVID-19?

As we learn more about COVID-19 and as more variants develop, the list of symptoms of the virus will continue to evolve to reflect the most up-to-date information. COVID-19 has a list of core symptoms that people experience the most, as well as outlier symptoms that are less common but have also been tied to the spread of the virus.

The most common COVID-19 symptoms are:

– Dry cough
– Fever or chills
– Fatigue
– Difficulty breathing or shortness of breath
– Headache
– Muscle or body aches
– Sore throat
– Loss of smell or taste that has recently started
– Runny or congested nose
– Nausea, vomiting or diarrhea

If you are experiencing any of these symptoms, or a combination of them, it is in your best interests to get tested for COVID-19. Testing is available at many clinics, pharmacies, hospitals and testing centers, including Express Healthcare in New Carrollton, MD.
How Long will it Take to get the Results of a COVID-19 Test?

COVID-19 tests can be processed either through a lab, a mobile test center or wherever the test is performed with a built-in analysis component. The length of time required to get your COVID-19 test results will be largely dependent on what type of test you have done. A test that needs to be performed through a lab will take typically at least 24 hours as the swab needs to get from the test center to the lab, and then processed. For rapid tests, results can be ready almost immediately, sometimes as fast as 15 minutes after your test, or within a couple of hours. With all tests, the turnaround time will also be dependent on how busy the testing center is. During an outbreak, it can take significantly longer to get test results back. When looking to get a COVID-19 test done through Express Healthcare in New Carrollton, MD, we will determine the best test to do based on your individual case, taking into consideration the time it will take to get your results.
How Long do COVID-19 Symptoms Take to Start Showing?

COVID-19 affects everyone differently and that includes the time it can take for symptoms to show up, if a person even experiences symptoms. In some cases, people may never feel any symptoms and wouldn't know they had it unless they were tested. Other people can experience severe and even life-threatening symptoms that appear quickly following their exposure to the virus. In most cases, the appearance of symptoms happens within 2 to 14 days following infection. During that time, and any time the virus is alive in the body, the symptoms can range in severity and symptoms can come and go throughout the lifespan of the infection. Some people have reported continuing to experience lingering symptoms even after the virus has run its course and may still have trouble breathing, feel weak or tired, or still not have their full sense of taste or smell back, even several months after they were sick. At Express Healthcare in New Carrollton, MD, we can help you determine if your symptoms are related to COVID-19, or potentially a different medical condition.
What Symptoms and Complications can COVID-19 cause?

COVID-19 research is ongoing as doctors and scientists focus on learning as much as they can about the virus, including why it affects people in different ways. Some complications that have been noted are multi-organ failure, pneumonia, acute respiratory distress and septic shock.

Symptoms can range from mild to severe, with cases on either end of the spectrum either experiencing no symptoms at all or resulting in death. It isn't known why this is, although many deaths have been linked to existing medical conditions that have increased the severity of COVID-19 in certain people. People who are immunocompromised, have an existing health condition or are elderly are at a higher risk of complications and severe symptoms of COVID-19, often requiring hospitalization. The symptoms and complications related to COVID-19 will vary from person to person but can include struggling to catch their breath, chest pains or pressure, sleep issues and the lips or nose turning blue. Reach out to the medical team at Express Healthcare in New Carrollton, MD if you are experiencing symptoms of COVID-19 to determine if you should be tested and when you need to seek emergency medical care. We serve patients from New Carrollton MD, Riverdale Park MD, Goddard MD, Landover Hills MD, and Berwyn Heights MD.