COVID – 19 Home RT-PCR Testing in College Park MD, New Carrollton MD, Falls Church VA, and Berwyn Height, MD
Home RT-PCR Test – Express Healthcare
Express health care urgent care provides effective covid-19 Home RT-PCR testing services for anyone wanting to take. We are conveniently

located

at College Park MD, New Carrollton MD, Falls Church VA, and Berwyn Height, MD. For more information, please contact us or book an appointment online.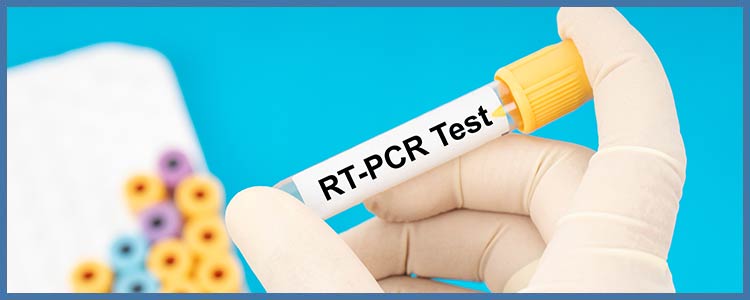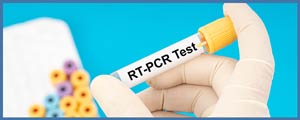 Table of Contents:
Does the test detect the variants?
What type of test is this?
How much is a test?
What will my results tell me?
How is COVID-19 treated?
Where can I find out more?
Does the test detect the variants?

Since the start of the pandemic, there are multiple SARS-CoV-2 variants, which are constantly mutating as it moves through the population these are some of the variants that have shown up through testing:

• Alpha
• Beta
• Delta
• Epsilon
• Eta
• Gamma
• Iota
• Kappa
• Lambda
• Mu
• Omicron
• Zeta

With all these variants, it has been shown that the accuracy of the PCR tests, is because the tests can target the nucleocapsid protein which is shown to be less prone to mutations. Since the tests target SARS-CoV-2 which seems to hold up across all the variants the PCR test can detect the infection. Since there is continued genomic sequencing of SARS-CO-2 new cases will be able to provide a more accurate picture of how the variants are spreading and help keep public health responding effectively.
What type of test is this?

When you are looking at the types of tests for COVID-19 there are tests such as NAAT which are PCR-based tests are performed in a laboratory, these are very reliable tests especially when it comes to symptoms as they can have no symptoms and can detect the viral genetic material for up to 90 days. It is recommended that you do not use this test if you have had a positive test in the last 90 days. Antigen tests can have a result in 20 to 30 minutes, but they are not as reliable as NAATs, especially if no symptoms as a negative will not rule out an infection and will need to be repeated within 48 hours. A follow-up NAAT test may be required to confirm an antigen test result. Home tests or self-tests are antigen tests that can be taken anywhere you will need to follow the manufacturer's instructions which will advise how many times you may need to test. You may need multiple tests to increase your confidence that you have not contracted COVID – 19.
How much is a test?

When it comes to COVID -19 testing prices can range from $20 to $850 with the average cost being $127. Some costs may be covered by Medicare up to $100 but it depends on the type of the test. If you must pay out of pocket, you can find a test that ranges in price from $36 to $180 per test. Most tests have additional charges and physician visits. Where you live also plays a factor in the price you will pay which will depend on where the test is processed, the insurance provider, and the country along with other factors.
What will my results tell me?

A positive test result means you can contract the infection SARS-CoV-2, this could be an asymptomatic infection but if symptoms are present then you have the infection COVID-19 if you only have mild symptoms; you will recover safely at home if your symptoms worsen it is best to contact your healthcare provider. If you have a negative test result do not have the infection SARS-CoV-2 at the time the test was completed. A negative may happen if you have recently been infected but haven't shown any symptoms.
How is COVID-19 treated?

If you have been exposed to someone with COVID -19, you should call your healthcare provider to find out where and when to get a test, and participate in contract tracing, if testing isn't available to stay home for 14 days, this means you cannot go to work, school, or anywhere in public, you will need to keep 1 meter away from anyone even family, wear a mask, wash your hand frequently, stay in a separate area of the house from the rest of your family making sure the room is well-ventilated, watch for symptoms for 14 days, and keep in touch with loved ones by phone or online. Although scientists are working toward finding treatments for COVID-19 patients who need supportive care will receive oxygen, or a ventilator if the infection were severe enough, patients are offered dexamethasone to reduce the time spent on a ventilator.
Where can I find out more?

Express Healthcare offers COVID-19 testing including PCR with a 6 to 24-hour turnaround time, they are there to help patients with or without insurance get the testing they need. For all For COVID-19-related questions call they can assist you with registration and results.

We serve patients from College Park MD, New Carrollton MD, Falls Church VA, and Berwyn Height MD, and surrounding areas.