Illness & Injury Treatment Q&A
If you experience illness and injuries talk to our healthcare professionals today at Express Healthcare. Who determines the illness you are experiencing and provides effective treatment? Injury and illness are abnormal conditions, yet they can sometimes be short-lived and result in quick recovery. but rarely it's severe and life-threatening. We provide comprehensive treatment for a wide range of illnesses and injuries including confidential STD testing, allergies, asthma, sprain, strain, and auto accident injury. To learn more, contact us or schedule an appointment online. We have convenient locations to serve you.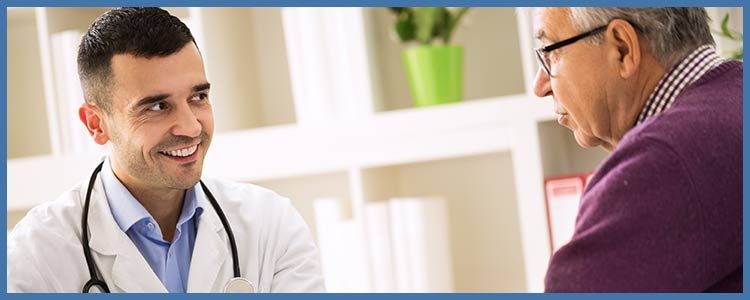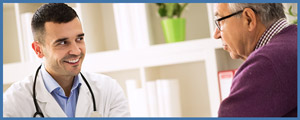 Table of Contents:
What injuries can you treat?
What common illnesses do you provide treatment for?
Why do I need a flu shot every year?
Illnesses and injuries can vary infinitely in severity and cause. Whether you have sustained a minor injury or have caught the latest bug makings it's way around your office, taking the time to see an experienced physician to discuss your symptoms can drastically improve your ability to recover quickly. At Express Healthcare, we proudly offer treatment for some of the most common illnesses and injuries faced by men, women, and children of all ages.
What injuries can you treat?

At Express Healthcare, we offer comprehensive treatments for a wide range of minor injuries. Because we provide our patients with access to onsite x-rays, we can effectively diagnose sprains and fractures. We offer treatments for these injuries as well as lacerations, cuts, eye injuries, muscle strains, and burns. We can provide important evaluations that will help you understand the severity of your injury. The treatment suggestions we provide will help speed up your recovery and protect your body as you heal. It is important not to ignore an injury, even if it seems minor. Sprains or slight fractures can worsen with time if they are not addressed appropriately, and wounds can result in infections that could be serious if they are not properly disinfected and bandaged or sutured.
What common illnesses do you provide treatment for?

Our dedicated and compassionate medical staff can offer care for the most common injuries. Our onsite laboratory allows us to provide you with quick answers and a precise diagnosis. When you visit with a doctor, you want to make sure they provide treatment that is tailored to your condition. By providing testing and treatment all in one convenient place, we strive to help our patients reduce the amount of time they spend waiting in our office and optimize the amount of time they spend recovering in the comfort of their homes. We can provide care for patients suffering from fever, sore throat, cough and cold, flu symptoms, bronchitis or other respiratory infections, allergies and asthma, ear and eye infections, nausea, vomiting, diarrhea, and many others. We also provide important vaccinations for families interested in preventing the flu and other diseases.
Why do I need a flu shot every year?

Many patients wonder why a flu vaccine is not a permanent solution. The fact is that the flu as we know it is a broad term that refers to an endless list of different strains of the influenza virus. As such, it is necessary to inoculate yourself and your family members each year to protect against the most common strain of influenza for that particular season. Flu vaccines are especially important for senior citizens and children because these members of our families may be at a greater risk for developing complications if they contract the virus. People who work in jobs where they are often in contact with other people may also require a flu vaccine each year to keep themselves and their loves ones protected.

If you or a loved one are sick or hurt, trust the expert physicians at Express healthcare to provide the illness and injury treatment necessary. We are proud to support families in our community by providing the important diagnostic and treatment services they need to support their total-body health and well-being.

For more information, contact us or schedule an appointment online. We provide convenient locations to serve you. We serve patients from College Park MD, Acredale MD, New Carrollton MD, Falls Church VA, Berwyn Height MD, Old Town MD, and surrounding areas.