Pediatric Urgent Care in Berwyn Heights, MD
When your child has a minor but urgent illness or injury, you want access to immediate care. The better option for minor but urgent cases is pediatric urgent care, as there are virtually no wait times, and any service your child will need will be available.

Call us

for more information.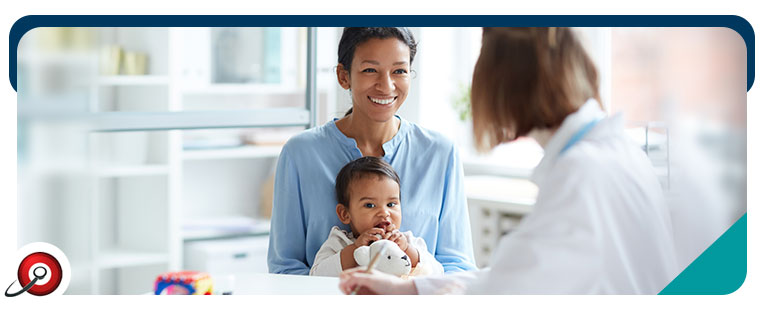 Express Healthcare LLC is your local provider of pediatric urgent care in Berwyn Heights, MD. Come see us today if your child needs immediate care.
What is pediatric urgent care?
Because children are still physically and emotionally developing, it's important to monitor developments and changes, and this is something that pediatric urgent care can do. Any developmental issues should be addressed, and pediatric urgent care can do this too.
Pediatric urgent care is also about addressing health issues in children, like illnesses and injuries. It's also important to prevent these issues from occurring in the first place, so a part of pediatric urgent care can be immunizations and physical exams which take preventive measures for healthcare. There are other services offered with pediatric urgent care too.
What does pediatric urgent care do?
At a clinic like Express Healthcare LLC, we offer a number of different services for pediatric urgent care. This includes diagnostic and treatment services, so we can easily take care of common illnesses and infections, like eye and ear infections, sore throats, fevers, stomach bugs, colds, and others. Minor injuries are easily handled too, like minor sprains and strains, cuts that need stitches, burns, minor fractures, and more. To help us diagnose your child, we have an onsite laboratory for testing and an in-house X-ray machine too.
Additionally, we provide preventive care with immunizations and pediatric physical exams. We can provide sports, school, and even annual physicals, so if your child needs a physical right away for a new sports team or school, that's no problem for us. And if your child is behind on his or her immunization schedule, we can provide shots right on the spot at our clinic, no appointment necessary.
Pediatric urgent care isn't all about treating your child; it's also about welcoming, calming, and understanding your child so we can give him or her the most attentive kind of care possible.
Does pediatric urgent care accept health insurance?
Yes, they accept most major insurances, so they'll likely accept yours! Here at Express Healthcare LLC, we're no exception, so there's a good chance we work with your insurance provider. You can find out for sure by contacting us at our clinic. We'll also be able to tell you more about our services and the kind of care we can provide for your child. Reach out to us today to learn more.
Do you provide pediatric urgent care in Berwyn Heights, MD?
Yes, we do! Express Healthcare LLC has a location close to you in Berwyn Heights at 6201 Greenbelt Rd M-15, Berwyn Heights, MD 20740. You can call us for any reason, and you can book an appointment with us at that number, but an appointment isn't necessary. If your child is ill or injured and you want immediate care today, you can get it with us. Just come by anytime Monday to Friday, 8 am to 7 pm, or Saturday, 8 am to 4 pm. We'd be happy to meet you and your child and provide any service he or she needs to get better quickly.
Additional Services You May Like