Physical Therapy Questions and Answers
Physical therapy has many benefits for the human body like increased flexibility and mobility. Express Healthcare can help you get back to being you.

Call

our clinic today or schedule an appointment online. We serve patients from College Park MD, New Carrollton MD, Falls Church VA, Lakeland MD, Hollywood MD, Old Town MD, Acredale MD, and Riverdale Gardens MD.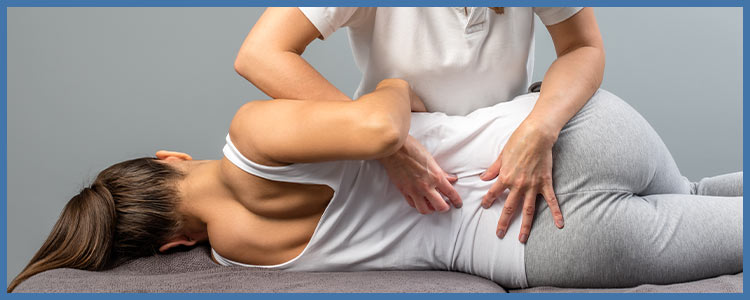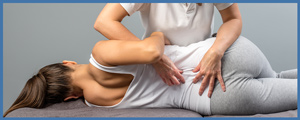 Table of Contents:
What does a physical therapist do?
What can I expect at physical therapy?
Can physical therapy be done at home?
Physical therapy, also commonly called physiotherapy, is used to treat abnormal physical functions, such as from an injury or illness. The aim of physical therapy is to restore proper function, range of motion and to promote healing. It also promotes physical activity and the productive return to these activities.
What does a physical therapist do?

Physical Therapy, also referred to as physiotherapy, is a professional healthcare practice focused on the prevention or alleviation of movement dysfunction, and towards the enhancement of physical capacity. The ultimate goal of physiotherapy is to help the client/patient to realize the very best possible level of independent function. Therapeutic modalities, exercise, and consultative strategies are designed to maximize function. In addition, physical therapists educate their patients and therefore the community about the prevention of disabilities and promotion of health.
What can I expect at physical therapy?

Your physiotherapist will begin by asking you plenty of questions regarding your health and about the particular condition for which you're seeing the physiotherapist. Detailed information about you and your condition will help the physiotherapist determine whether you're likely to benefit from physiotherapy and which treatments are most likely going to help you.

Your physical therapist will perform a detailed examination. Depending on your symptoms and condition, the physiotherapist might evaluate your strength, flexibility, balance, coordination, posture, vital signs such as blood pressure, and heart and respiration rates. To perform an in depth examination of the mobility of your muscles, joints and other tissues, your physiotherapist might use their hands to physically examine or "palpate" the affected area.

Your physical therapist also might evaluate:

– How you walk (your "gait")
– How you stand up from a lying position or get in and out of a chair ("functional activities")
– How you utilize your body for specific activities, like bending and lifting ("body mechanics")
Can physical therapy be done at home?

A big part of physical therapy is at-home exercises that your physical therapist prescribes for you. In addition to regular health and progress check ups at their office, they also employ several exercises to do at home, such as:

Exercise and Training Regimens for Pain Relief — Stretching can make the contraction of muscles more efficient, help in the reduction of pain, and help to release entrapped nerves.
Resistance Training — Strength training is, in fact, known to reduce musculoskeletal (MSK) pain. There are many affordable and simple ways that a resistance circuit can be devised using stationary objects, such as a belt, or even a table leg.
Core Stability Training — Core training can be used to strengthen the body overall but also as a motor control exercise.
Pain-Relieving Devices for Home Use — Proven to provide clinical-grade pain relief, several portable devices for use at home have been developed. If you are looking to avoid medications or invasive procedures, such as surgery or injections, these devices can provide temporary pain relief, often at far lower cost and little to zero side effects.
Phototherapy/Light Therapy — Light therapy can include applications involving LEDs (light-emitting diodes), ultraviolet and/or infrared lamps, or laser devices — each with its own nuances. For rehabilitative care after an injury to improve recovery and function, these types of devices are being more regularly used for human performance.

If you or someone you know is looking for a top-rated physical therapist, come to Express Healthcare today! Our kind and compassionate staff are here to help you heal! Contact our office today to talk with a member of our specialist team. Visit us online or simply give us a call to book an appointment with us today!