Physical Therapy at Express Healthcare in Falls Church, VA
Physical therapy has become more comprehensive and effective. Some areas of physical therapy help people regain normal movements after an injury or surgery. For more information, call us to speak with our specialist or book an appointment.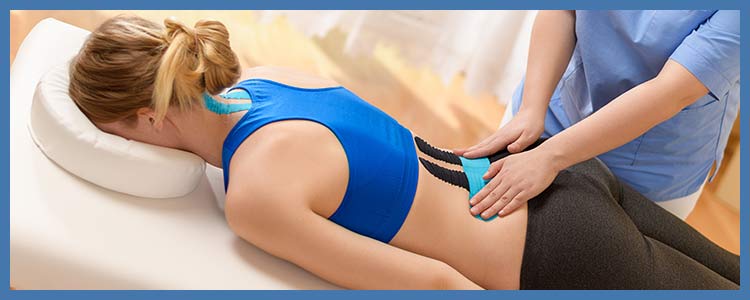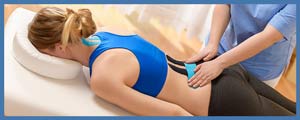 Table of Contents:
What are some popular services for physical therapy?
How much does physical therapy cost?
What are the two types of physical therapy?
What does physical therapy include?
Physical therapy has sub-categories or specialties that are directed at a patient's well-being. People think that physical therapy is about recovering from injuries, and this is a large part of what physical therapists do.
Physical therapy allows patients to recover faster than before.
What are some popular services for physical therapy?

Here are some of the more common types of physical therapy.

1. Neurological physical therapy focuses on helping people recover from neurological conditions. These can include recovery from strokes, learning new skills with Alzheimer's disease, brain, and spinal injuries.
These require special attention and ongoing care because they are chronic conditions. Neurological physical therapy will work on mobility and coordination in the areas that have been affected.

2. Occupational physical therapy works on work-related activities. This type of therapy will happen after a work-related injury that wasn't an accident. An example would be working with someone to learn how to lift heavy things correctly. This type of therapy can also create stronger core strength to prevent future injuries.

3. Geriatric physical therapy is becoming more important for many people. As we age, we lose some of our dexterity and strength. This makes normal movements and activities difficult. This type of therapy will address issues that are related to musculoskeletal conditions, arthritis, osteoporosis, and certain cancers.

4. Pediatric physical therapy is an important area, as well. Pediatric physical therapy focuses on young children and infants. It will work with areas of growth and development in infants, children, and adolescents to help improve body movements that may be impeding their learning and play. Pediatric physical therapy can assist in the development of children into healthy and strong adults.

5. Rehabilitative physical therapy is probably what you think of first when you think of physical therapy. Accidents and surgeries that cause trauma can take a toll on our body and its ability to move. Rehabilitative physical therapy will focus primarily on recovery.
How much does physical therapy cost?

The cost of physical therapy will depend on many factors, including where you live, what kind of therapy you need, and whether you have insurance or not. Remember, you will need to be referred to a physical therapist in order to have insurance cover it. To find out what the cost will be for your specific condition, call Express Healthcare, and will be able to provide the information that you need on cost.
What are the two types of physical therapy?

Physical therapy can fit into two general categories. The first type is what you may think of when you think of physical therapy and that has to do with recovery from an injury or surgery. It is a rehabilitative form of therapy to get your body functioning after an accident or surgery that has done damage to muscles or joints.

The other main area of focus for physical therapy has to do with maintaining function as we get older or due to work-related injury.

Function can deteriorate over time as the body starts to age or wear out. We lose strength and endurance as we age or as we overuse parts of our body. Physical therapy can focus on specific areas of the body to improve overall coordination and movement.
What does physical therapy include?

What your physical therapy will include will depend on what your needs are. You will first be assessed so that the therapist can understand the issues that need to be addressed.

Your therapy can include any of the following:

– Exercises and stretches guided by your therapist
– Massage, cold or heat therapy, or ultrasound to ease muscle pain and spasms
– Rehabilitation to learn how to use an artificial limb
– Practice with devices to help stay balanced or move, like a walker or cane
– An assessment of your progress and any education you may need to reach your goals

Express Healthcare offers walk-ins at their urgent care facility so patients can receive day-of diagnosis and treatment without the long waits and high costs of the emergency room. We serve patients from Falls Church VA, Williamsburg VA, Dominion Hills VA, Seven Corners VA, Bluemont VA, and Yorktown VA.