Strep A Testing Service in College Park MD, Carrollton MD, Falls Church VA, Waldorf MD, and Vienna VA
Strep A Testing in Express Healthcare, LLC
If you require strep A testing, please visit us right away. We provide rapid antigen detection tests that are completed within just a minute. For more information, please contact us or request an appointment online. We have convenient locations in College Park, MD, New Carrollton, MD, Falls Church VA, and Berwyn Height, MD.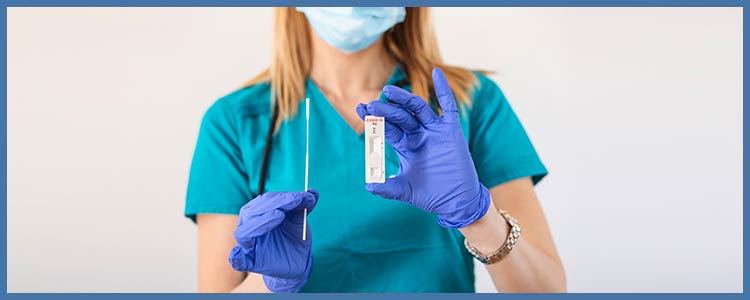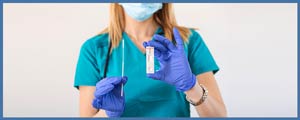 Table of Contents:
What happens during a strep A test?
What is a Strep A test?
How do you test for strep A?
Do you offer strep A testing services at Express Healthcare LLC?
What happens during a strep A test?

Most commonly viruses are the cause of a sore throat, called bacteria called streptococcus (Group A strep) is an infection in the throat and tonsils, it can easily spread to others and takes 2 to 5 days for someone exposed to spread the bacteria. It can be spread by coughing, sneezing, or even talking, it creates respiratory droplets but can also spread through infected sores on the skin. some people do not have any symptoms, but people with symptoms are more contagious the those who don't show symptoms. You get sick by breathing in the respiratory droplets, touching something with the droplets on it, touching your nose or mouth, sharing food or drinks with someone infected, and touching sores caused by group A strep. Once a doctor has determined the type of illness you have by asking about your symptoms and doing a physical exam, they will then swab your throat, two types of tests can be used to test the first one is a rapid strep test which is a swabbing of the throat and running a test on the swab. The test results are quick and if positive the doctor will prescribe antibiotics. If the test comes back negative your doctor may perform a throat culture swab this test takes more time but will find infections that a rapid test doesn't.
What is a Strep A test?

A strep A test, also known as a rapid strep test (RST), is a rapid detection test used to diagnose bacterial pharyngitis caused by group A streptococci (strep throat). There are many different types of rapid tests, but they all work the same at detecting the presence of group A. A rapid strep test looks for antigens that cause an immune response and can get test results in 10 to 20 minutes, depending on the outcome of the test your doctor will either prescribe antibiotics or order a throat culture. A throat culture looks for the bacteria but takes 24 to 48 hours for results.
How do you test for strep A?

Once your doctor has completed a physical exam and asked about your symptoms which can include a cough, hoarseness, oral ulcers, or conjunctivitis, a patient that has clear symptoms may not be tested, but if by examination there isn't a clear picture of a viral infection the doctor will use a rapid antigen detection test or a throat culture to confirm the diagnosis of group A strep. To obtain the sample a health practitioner will use a tongue depressor to hold down your tongue and then inserts the swab and rubs it against the of your throat and then it is sent to a laboratory to get the results. A second swab may be done to use for a follow-up test to perform a throat culture if necessary. The test can either come back positive or negative if positive you have strep throat, if the first test comes back negative a throat culture will be performed, and if that comes back negative it would suggest you have a sore throat due to a viral infection and that will resolve on its own. If you need antibiotics your treatment lasts between 10 to 14 days and symptoms should clear up once your full course of treatment is complete.
Do you offer strep A testing services at Express Healthcare LLC?

Along with many more services, Express Healthcare offers testing for Strep A, the clinic also offers telemedicine to help diagnose and access patients while in the comfort of their own homes, helping patients who are isolated and need access to medical treatment quickly. They have many convenient locations and operate 7 days a week at all locations. Call any of them locations or book an appointment online.

We Serve Patients From College Park MD, New Carrollton MD, Falls Church VA, and Berwyn Height, MD and Surrounding Areas.