Urgent Care Clinic in Berwyn Heights, MD
Express Healthcare Urgent Care near Berwyn Heights, MD Provides Board Certified Doctors near You That Provide Medical Care for Children and Adults. Call us or Simply Walk-In. We Are Located at 6201 Greenbelt Rd M-15, Berwyn Heights, Md 20740.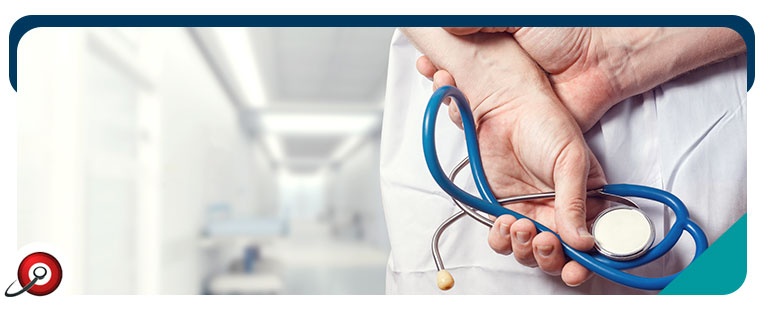 If you live in the Berwyn Heights, MD area, and are in search of a reputable Urgent Care Clinic, our team of medical professionals at Express Healthcare, LLC will be happy to assist you! We will be able to provide immediate and compassionate care for you and your loved ones with or without an appointment. Just walk right in, speak to our receptionist, and we will set up a consultation for you with one of our medical experts.
Why Should I Go to an Urgent Care Clinic and Not the Emergency Room?
Urgent care clinics are great options for a number of reasons and occasions. For example, if you have suffered an injury that is not life-threatening, such as a broken bone or a mild concussion, and you are unable to make an immediate appointment with your family doctor, an urgent care clinic is a convenient and trustworthy alternative to an emergency room.
With urgent care clinics, walk-ins are accepted and encouraged just like any emergency room. Moreover, the services that urgent care clinics provide are almost always less expensive than if you were to receive the exact same services at an emergency room, and the time you spend in the waiting room will likely be significantly shorter at an urgent care clinic than with an ER. This is because urgent care clinics are tailored to reduce the burden on emergency rooms, so that proper care can be given to individuals who are not suffering life-threatening medical emergencies, and so doctors at hospitals can focus on helping those who need it most.
Of course, if you have suffered a life-threatening medical emergency, you should immediately go to the nearest emergency room. For all other medical emergencies that are not life-threatening, urgent care clinics like Express Healthcare, LLC in Berwyn Heights are an excellent option.
What Services Do You Provide at Express Healthcare, LLC in Berwyn Heights?
At Express Healthcare, LLC in Berwyn Heights, we provide an array of services so that you can receive the medical care you require. These services include:
Cardiology: we provide cardiology screening and stress tests to determine and monitor your heart's health, and the expertise of our doctors and cardiologists can help you craft a healthy lifestyle to keep your heart healthy and answer any questions you have regarding your heart.
Physical therapy: our physical therapists bring their unique skillset and knowledge to help your body recover from any traumatic injuries you have experienced.
Women's Health Services: we provide services that are tailored to the unique health concerns of women, such as ultrasound imaging, pap smears, and more.
Vaccines: we provide an array of vaccines for adults and children, such as pneumococcal, yellow fever, tuberculin, polio, MMR (measles, mumps, and rubella), TDAP (tetanus, diphtheria, and pertussis), and hepatitis A and B
We also provide X-ray imaging, STD tests, Acupuncture, Cupping, and On-Site Lab Screening.
What Are Your Insurance Policies?
While we do accept a variety of different insurance policies, there are a few policies that we do not accept. Visit the Insurance page under the Resources tab for a full list of insurance policies we accept, as well as those that we do not accept. You can also call us for more information. We also have Self-Pay Pricing options available for those who do not wish to use insurance. Payment is due when the services are rendered.
If you would like to learn more about who we are and the services we render at Express Healthcare, LLC in Berwyn Heights, MD, give us a call! You can reach us. If you would like to see one of our medical experts for an appointment, we are conveniently located at 6201 Greenbelt Rd M-15, Berwyn Heights, MD. Walk-ins are welcome! Our offices are open 7 days a week, from 8:00 a.m. to 8:00 p.m. Monday through Friday, and from 8 a.m. to 4 p.m. on Saturday and Sunday.
ADDITIONAL SERVICES YOU MAY LIKE