Urgent Care Clinic in Falls Church (Skyline), VA
Looking for an urgent care clinic near you? Look no further than express healthcare. Our experienced doctors & medical staff are here to help with all of your immediate care needs 6 days a week. For more information, call us or schedule an appointment online.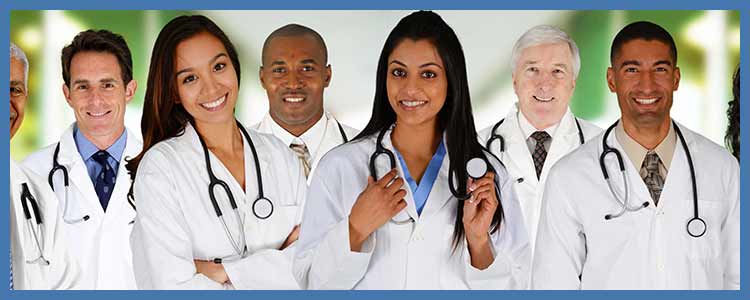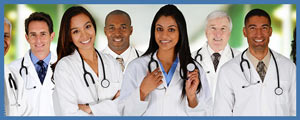 Table of Contents:
What does Our Urgent Care do?
Benefits of Choosing an Urgent Care
Benefits of Our Clinic
Urgent care has become increasingly more popular, especially over the last five years. These centers offer medical treatment quicker and cheaper than emergency rooms, and you receive the benefit of hours that are later than most primary care physicians. At American Family Care (AFC) Urgent Care, we provide Wichita and the surrounding area treatment for common illnesses and injuries in a timeframe that works for them and at a reasonable rate.
What does Our Urgent Care do?

Urgent care is a type of medical center that supplies treatment for common illnesses and injuries, making it an ideal option when you have an issue that isn't truly an emergency but requires immediate attention. We can perform diagnostics, prescribe certain medications, cleanse wounds, and cast broken bones, among other services.

You may come to our walk-in clinic when you're experiencing cold or flu symptoms for relief of your symptoms and reduce your risk of complications. We help patients who have nausea or vomiting as a result of gastroenteritis, which is commonly referred to as the "stomach flu." Patients come into our clinic when they have a sore throat, which could indicate they're suffering from strep throat. In addition, our facility treats patients who have other infections like urinary tract infections (UTIs), bronchitis, conjunctivitis (pink eye), or an ear infection.

Our urgent care center assists patients who have injuries like broken or fractured bone. We can perform wound care on cuts and other minor lacerations. We can help with sprains and strains as well.

Our medical services extend beyond these too since we offer physicals for driver's licenses, immigration, work, and sports. Additionally, we perform annual wellness physicals. We provide vaccinations like the flu vaccine to help the community prevent illnesses that can cause serious complications, especially in children and the elderly. We even perform STD testing.

We have several types of imaging machines available at our site, allowing us to perform imaging and detect issues with your skeletal system, soft tissue, and bodily organs. Our highly-advanced laboratory provides quick results, letting us diagnose your condition promptly and accurately. We utilize complete blood cell counts to help us detect infection and anemia. We can perform a urinalysis to evaluate you for infections or pregnancy. We use drug screenings, cultures, and chemistry tests as well.
Benefits of Choosing an Urgent Care

As urgent care, we provide treatment without the need for an appointment, meaning you may walk in when it's convenient for you without even having to make a phone call. Unlike the emergency room, our waiting times are much less. The average expense of our services is much less than an emergency room in most cases too. We are open later than most primary care physicians and even offer care on Saturdays and Sundays. We can address many of the same issues and provide many of the same services as your primary care physician without making you wait for an appointment.
Benefits of Our Clinic

One of the main benefits of choosing our clinic is that we have a reliable staff. We ensure you receive the optimal level of care, no matter how major or minor your condition. Every member of our team has one common goal; we all care about the health and wellness of our community and go out of our way each day to provide phenomenal care. If you need immediate medical attention, you may just walk into Express Health. We serve patients from Falls Church (Skyline) VA, Arlington VA, Annandale VA, Pimmit Hills VA, Wolf Trap VA, and Idylwood VA.