Urgent Care vs ER Q&A
Urgent care helps patients with non-life-threatening conditions. If you need medical attention fast, Express HealthCare is here for you and your family. We serve patients of all ages, and we are open 7 days a week. For more information, call us or schedule an appointment online.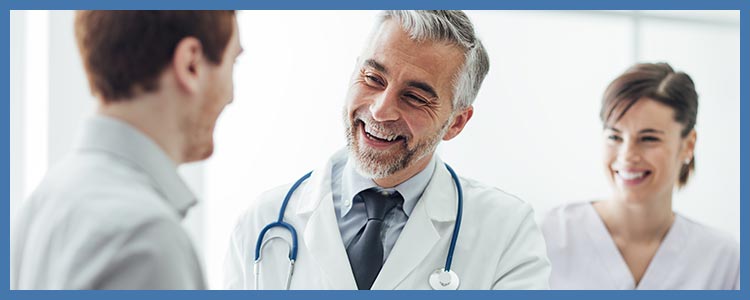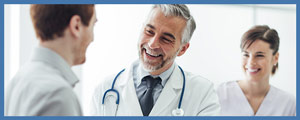 Table of Contents:
Will Urgent Care be faster than visiting the ER?
What are the differences between urgent care and emergency care?
Is it better to go to urgent care or ER?
What are some benefits I can expect from going to urgent care instead of an ER?
Will Urgent Care be faster than visiting the ER?

Urgent care has been around for several years however its use in medical care is still unclear for many people. Urgent care targets people seeking medical care outside of their doctor's office hours, or for people who don't have a family doctor, with facilities being opened in many cities as an alternative for patients to receive quick and convenient medical treatment. Urgent care is intended to be a faster and less expensive alternative to the emergency room while being more convenient than potentially waiting several days to get in to see your family doctor. Many factors will contribute to how fast a patient will be seen through urgent care however urgent care will pretty much always be faster than the ER as patients are seen on a first-come, first-served basis. On a slower day, patients seeking treatment through an emergency room are seen in the same manner, however life-threatening and emergency cases will be prioritized if they come in which will push minor conditions down in priority for receiving treatment. Because of that, patients can often end up waiting several hours in the emergency room while more severe cases get treatment first. Urgent care can also turn over a higher number of patients in a day due to the less complex nature of their illnesses and injuries, allowing for faster diagnosis and treatment.
What are the differences between urgent care and emergency care?

Urgent care can treat any illness or injury that is not life-threatening or complex, freeing up the emergency room to focus on life-threatening situations or patients that require more complicated treatment due to complex or existing medical conditions. Urgent care treats patients of all ages for a wide range of symptoms such as cough, sore throat, flu, cuts, ear infections, urinary infections, sprains, strains, bruises, simple fractures, headaches, and many other conditions that are not considered to be life-threatening. Most urgent care clinics can provide onsite laboratory and x-ray services, giving the doctors the ability to diagnose conditions without having to send patients to other facilities. Urgent care clinics offer extended hours during the week and over the weekend, enabling people to access medical care within their schedule, without having to seek care through an emergency room for non-life-threatening situations. Emergency care should remain focused on providing life-saving treatment of critical or complex medical conditions so they can provide treatment to patients where immediate medical care can mean the difference between life and death. With the on-hand resources of all required diagnostic testing methods, as well as a staff of specialized doctors and surgeons onsite or on-call, they are set up to provide life-saving treatment for patients.
Is it better to go to urgent care or ER?

The suitability of seeking medical attention through urgent care versus the emergency room will be based on each case. Urgent care should be used for any illness or injury that isn't considered life-threatening. Patients are seen and treated by a doctor on a first-come, first-served basis, pushing them through faster than if they were to seek treatment through an emergency room for a non-emergency condition. AFC Urgent Care Memphis is conveniently open seven days a week, including the weekends, to provide access to medical treatment within their patient's schedules. We offer onsite laboratory and x-ray services, to enable us to perform diagnostic tests as needed during your visit for a thorough examination to diagnose and treat your medical condition in a single visit. Providing an urgent care clinic to the residents of Memphis gives them easy access to medical care that works for them. With us treating minor ailments and conditions, nearby hospital emergency rooms avoid getting bogged down so they can provide top-notch treatment for medical emergencies that are often life-threatening.
What are some benefits I can expect from going to urgent care instead of an ER?

Urgent care was created to promote individuals to seek out medical care when necessary without as many barriers to treatment as an emergency room visit. Illnesses or injuries that are life-threatening must still seek immediate treatment through the nearest emergency room or call 911 to be taken there by ambulance. Urgent care provides a better alternative for illnesses and injuries that are not considered life-threatening, with patients seeing several benefits to seeking care. Urgent care clinics provide quick turnaround on patient visits due to their first-come, first-served service model. In an emergency room, minor conditions will be bumped down the list to receive care for more serious cases, so patients can experience long wait times during a busy time. Urgent care treatment costs are significantly lower than a visit to an emergency room with many insurance plans providing coverage or a co-pay option so patients don't face financial setbacks for a trip to the doctor. If you or someone you know is looking for urgent care visit Express HealthCare. We serve patients from Arlington VA, Annandale VA, Pimmit Hills VA, Wolf Trap VA, and Idylwood VA.