When Should You Go to Urgent Care vs ER?
Express Healthcare, LLC – Urgent Care Clinic helps treat a wide range of non-life-threatening conditions and most types of common illnesses, disease, and trauma in patients of all ages.

Call us

today or visit us online to

book an appointment

. We have

convenient locations

in College Park, MD, New Carrollton, MD, Falls Church VA, and Berwyn Height, MD to serve you.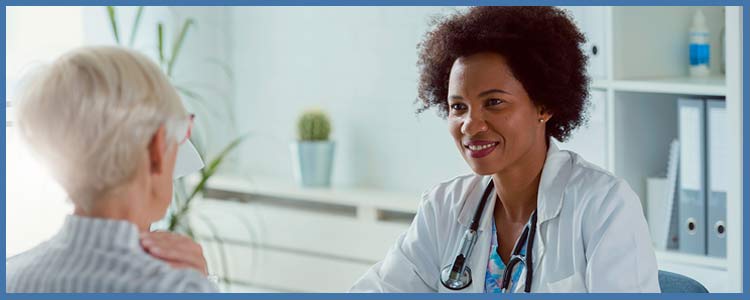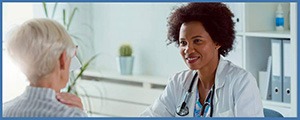 Table of Contents:
When is it best to go to urgent care?
When should you avoid going to an emergency room?
What's the difference between urgent care and emergency care?
What are the reasons you should go to the emergency room?
When is it best to go to urgent care?

Urgent care clinics, like many places, have ebbs and flows in their traffic throughout their operating hours depending on the location and demographics of the area. Any number of factors can impact the volume of patients in an urgent care at any one time and often it can't be predicted how many people are seeking urgent care treatment. You may be able to call ahead to see what kind of wait times they are experiencing. Patients receiving treatment through urgent care are typically in and out quite efficiently without overly long wat times. There are some time periods of the day that tend to be busier than others such as first thing in the morning, over lunch or after the workday is done. The best times to visit urgent care for lower patient volume seem to be mid-morning or late afternoon but it will depend on the location. Urgent care can provide treatment for most illnesses and injuries that are not life-threatening, including fever, sore throat, minor fractures, cuts and burns, sprains, urinary tract infections, ear infections and many other ailments affecting patients of all ages.
When should you avoid going to an emergency room?

The emergency room is the best care option for people suffering from life-threatening injuries or illnesses. In order to help the doctors and staff manage patient volume to be able to treat these patients as quickly and efficiently as possible, the emergency room should not be used for anything that isn't potentially life-threatening. These cases can be treated through an urgent care clinic, keeping the emergency room focused on the most-dire situations. Treatment should not be sought out through an emergency room for conditions such as cold and flu, earache, sore throat, low-grade fevers, migraines, sprains, minor cuts and burns or minor broken bones. These illnesses and injuries can receive the care and treatment required through an urgent care or walk-in clinic.
What's the difference between urgent care and emergency care?

The main difference between urgent care and emergency care is the severity of the illnesses and injuries that they treat. There are additional differences in cost and time as well, but the main difference is ensuring you are going to the right place for treatment based on your symptoms. Urgent care focuses on patients with conditions that are not considered to be life-threatening such as ear infections, sprains, mild cuts and burns, fractured bones, sore throat, migraines, coughs and colds, fevers and flu, among many other health concerns. Emergency care on the other hand is focused on the life-saving treatment of patients suffering from severe, disabling or life-threatening illnesses and injuries that require extensive and complex treatment. Urgent care clinics often have select diagnostic services such as x-rays and labs, whereas a hospital emergency room will have any diagnostic equipment needed, as well as high trained and specialized doctors and surgeons on hand or on call.
What are the reasons you should go to the emergency room?

While there are many options available for medical treatment, the hospital emergency room still plays a very important part in the medical care of individuals when needed. A hospital emergency room has full access to all of the diagnostic testing equipment in the hospital, as well as specialized wards, doctors and surgeons who are able to treat any condition. The emergency room is equipped and staffed to treat the most life-threatening of medical situations. If you are experiencing symptoms of a life-threatening illness or injury such as broken bones protruding through the skin, heart attack, choking, seizure lasting 3-5 minutes, head injury, electric shock, severe burn and many other conditions that require immediate medical attention, call 911 immediately for an ambulance to transport you to the nearest hospital. An ambulance can provide emergency medical treatment while in transit to the hospital and alert the hospital of their impending arrival with a description of the symptoms and any treatment administered to prepare the team in the ER for immediate action.

To learn more about urgent care and the comprehensive medical services that Express Healthcare, LLC – Urgent Care Clinic offers, contact us through the pages on our website. We are open 365 days a year and are home to a diversified group of healthcare professionals and state-of-the-art-technology. We serve patients from College Park MD, New Carrollton MD, Falls Church VA, Berwyn Height MD, Acredale MD, and Old Town MD.