Walk-in Urgent Care Clinic Q&A
Learn more about the benefits of walk-in urgent care today. Express Healthcare is here for your medical needs!

Call us

today or visit us online to

book an appointment

or simply walk in and see us. We have

convenient locations

in College Park, MD, New Carrollton, MD, Falls Church VA, and Berwyn Height, MD.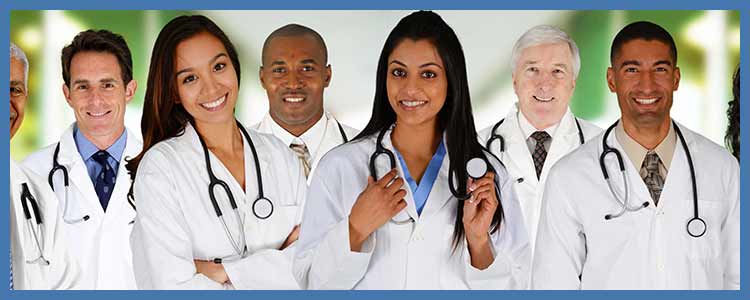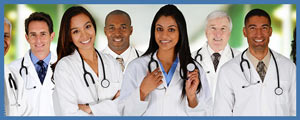 Table of Content:
When should you go to urgent care vs the emergency room?
Does a patient need a referral from a doctor to go to urgent care?
Is an urgent care clinic the same as a walk-in clinic?
Can I go to urgent care instead of the doctor?

When should you go to urgent care vs the emergency room?

With many options available for medical care, it can be confusing to know where you should go, and when to choose one type of medical center over another. Hospital emergency rooms are set up to handle life-threatening or life-altering medical emergencies where minutes matter in a patient's life. While they can treat less severe medical cases, these will get bumped from the queue when an emergency comes in. The cost is also significantly more, due to the high caliber knowledge, training, and experience of the team in an emergency room.
 
Any other medical issue, illness, or injury that isn't considered life-threatening, or has complexities that can make it more difficult to treat, can be seen through urgent care. Urgent care operates on a walk-in basis, with patients seen in the order that they arrived. For mild to moderate medical concerns, urgent care is a good option for receiving medical attention when your family doctor isn't available, or if you need medical attention within the next 24 hours. Seeking care through urgent care helps to free up the emergency room for true medical emergencies, allowing the doctors and staff to be able to quickly respond to patients when they come in.
Does a patient need a referral from a doctor to go to urgent care?

Urgent care is a time-saving and cost-effective option for receiving medical attention for issues that aren't life-threatening or complicated medical concerns. A visit to an urgent care will be more expensive than a trip to your family doctor, however, it can also be faster to get into urgent care for injuries or illnesses that require treatment within 24 hours. Patients needing to be seen by a doctor in urgent care do not require a referral from their family doctor in order to be seen. They can simply walk in and get added to the patient queue for that day and get seen by a doctor in turn.

If the urgent care doesn't already have you on file as having visited before, they will ask you some questions, including who your family doctor is. Following your visit to urgent care, your medical records from the appointment will be sent to your family doctor so they can be added to your complete medical records. Depending on the reason for your visit, the doctor in the urgent care may recommend that you follow up with your family doctor to ensure that the issue has fully resolved itself, or for further treatment and monitoring.
Is an urgent care clinic the same as a walk-in clinic?

Walk-in clinics and urgent care centers both operate on a similar structure of seeing patients. With both types of medical clinics, patients are seen in the order that they arrive, on a walk-in basis. Appointments are not required for either one, however, some walk-in clinics or urgent care centers may provide the option to book ahead. Where urgent care differs from a walk-in clinic is in the additional diagnostic services that they offer. Most walk-in clinics operate within a private practice clinic and are limited to the testing materials that they have on hand, meaning patients are sent elsewhere for diagnostic needs such as x-rays, ultrasounds, and bloodwork.
 
Most urgent cares offer basic diagnostic testing, typically in the form of an x-ray lab and onsite laboratory services. This allows the doctors to get more complete information on what is going on with the patient in order to provide the proper diagnosis and corresponding treatment. At Express Healthcare, our urgent care offers a wide variety of testing through our onsite laboratory, including saliva testing, bloodwork, and STD testing, as well as x-rays and imaging tests. We also have an onsite pharmacy so that any prescriptions can be filled before leaving the building.
Can I go to urgent care instead of the doctor?

Urgent care provides an easy and convenient option for people seeking medical attention. While your family doctor should be your first contact when you need medical care, many don't work evenings and weekends, and getting in to see your doctor on short notice isn't always possible. This is where urgent care comes in, to offer patients an option for medical care outside of standard office hours, when an urgent medical issue occurs that requires attention within 24 hours or if a patient has an injury or illness that requires more complex medical attention, such as needing an x-ray, IV or bloodwork.
 
The urgent care will send the details of your visit to your family doctor following your visit so that your medical records remain complete and up-to-date. At Express Healthcare, we provide many services through our urgent care when patients aren't able to see their doctor, or an illness or injury has happened suddenly that needs immediate medical attention. We serve patients from College Park MD, New Carrollton MD, Falls Church VA, Berwyn Height, MD, Acredale MD, and Old Town MD.