When to Go to An Urgent Care?
Urgent cares are a welcoming and necessary medical care clinic available to help alleviate the emergency room wait times for anyone who has a minor illness or injury that needs doctor's attention. For more information, contact us or schedule an appointment online. We have

convenient locations

in College Park, MD, New Carrollton, MD, Falls Church VA, and Berwyn Height, MD.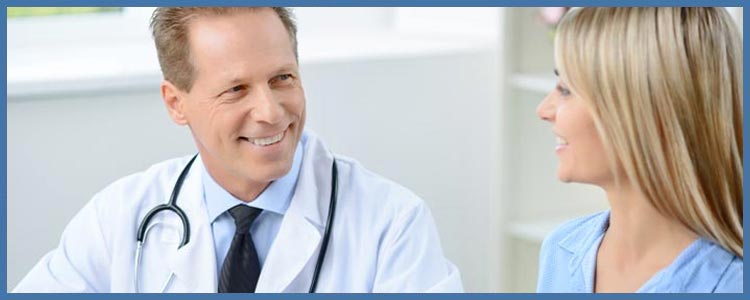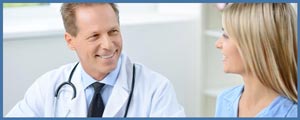 Table of Contents:
When should you go to urgent care?
What are the wait times?
What kind of illnesses do you treat?
What kind of services do you offer?
When should you go to urgent care?

Urgent cares are a type of healthcare facility that treats minor injuries and illnesses without the need for an appointment. Depending on the condition, an urgent care facility may provide immediate treatment, diagnosis, and treatment plans for minor injuries or illnesses. Patients with emergencies may choose to seek prompt medical attention at an urgent care facility, but there are other reasons to visit one as well.

Typically, people visit an urgent care facility if their symptoms are not severe enough to warrant a visit to the emergency room. A person suffering from a minor injury or illness may decide to seek medical attention immediately at an urgent care facility rather than wait for an emergency situation to arise. An injured person may call an ambulance but choose to see a doctor first at an urgent care facility instead of going directly to the hospital. In these situations, a person's condition may not be life-threatening, but he needs immediate medical attention.
What are the wait times?

The wait times at an urgent care can be much different than at an emergency room, the waiting times will depend on whether you are a walk-in or have scheduled an appointment for the urgent care.

If you are visiting on a day that is quieter, the wait time will be minimal anywhere from 5 minutes to half an hour. If the wait time starts to get longer, urgent cares will work on a first come first serve basis, and work through the queue until they are able to help each patient that has visited the urgent care clinic that day.

The longest urgent care wait will depend on how busy other surrounding clinics are, and what season it is, if we are in the winter season which is well-known for respiratory viral infection season, as well as cold and flu, the queue will begin to be much longer for wait times, as more patients will want to visit a doctor to have their symptoms diagnosed and if necessary, provided a treatment option.
What kind of illnesses do you treat?

Urgent care centers provide medical attention for minor medical problems without any lengthy hospital visits that often accompany such cases. These facilities are perfect for anyone who has a minor health concern but does not want to hassle with a doctor's office hours.

Patients can walk in for a checkup, obtain a prescription and be on their way within a few minutes Or, they can wait for an appointment with a medical professional at their regular doctor's office. Either way is fine since the staff at an urgent care are all trained to handle medical emergencies.

In the United States, there are different types of urgent care facilities that treat a wide range of minor medical issues. Some urgent cares are specifically designed for people who have eaten poisonous food; these are often referred to as food poisoning clinics. Others have limited hours so that sick children can visit during regular business hours, and avoid waiting in lines. Urgent care centers also provide treatment for minor injuries, muscle strains, and urns. Even pregnant women make regular visits to urgent care for ultrasounds and another testing that their insurance won't pay for. While these centers aren't perfect, they're a lot better than doing nothing about your minor health concerns.
What kind of services do you offer?

Many people think that the only services that an urgent care or crisis center will provide our diagnosis, direction, or free medical products. This isn't true, Urgent cares provide many different services to the general public to help them get back on their feet. These services include diagnostic imaging, laboratory testing, medical care, and other services. Victims of violent and sexual crimes can receive help with these needs as well as many others.

When urgent care has an appointment or a walk-in comes in looking for medical help, the clinic is determined to provide the needed services. While not all services may be available at the time of your appointment, or walk-in time, we will do what we can to work around your schedule. We Serve Patients From College Park MD, New Carrollton MD, Falls Church VA, Old Town MD and Surrounding Areas.