Women's Health and Wellness Clinic Q&A
At Express Healthcare Urgent Care, we provide a range of services at our clinic that help the physical, emotional, and mental health of women. Our women's health and wellness clinic provides a range of services, including gynecology exams, breast exams, screening for sexually transmitted infections, prenatal and postnatal care, and reproductive and sexual healthcare. Our goal is to give women access to high-quality, individualized care that is tailored to their specific requirements in a safe and pleasant environment. For more information, contact us or schedule an appointment online. We have convenient locations to serve you.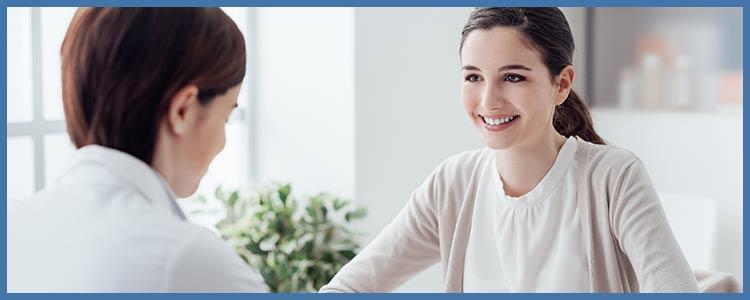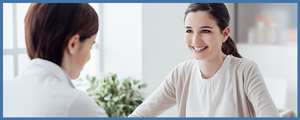 Table of Contents:
What does women's wellness mean?
Why is women's Wellness important?
What does women's health consist of?
What happens in a women's wellness exam?
While health and wellness are universal medical terms, women have very specific physical, mental, and emotional health care needs that must be addressed as they progress through life. Women's health can be maintained and bolstered with specifically designed treatments, therapies, and procedures which act to safeguard their health in the long term.
At Express Healthcare, our team of licenced health professionals provide comprehensive services that are tailored to the needs of women to properly maintain their physical, emotional, and mental health. For more information about our women's health and wellness services, contact us today, walk-in to see a doctor, or book an appointment online.
What does women's wellness mean?

When we talk about wellness, we're referring to the levels of overall contentment and health in various components of a patient's life. This includes mental, physical, emotional, spiritual, economic, social, and occupational scopes that affects how people function in their day-to-day lives.

Women's wellness specifically focusses on these areas in a way that addresses the unique health needs, requirements, and struggles of women. This includes every aspect of their physical and mental health, including reproductive issues, hormonal imbalances, gastrointestinal stress, bone health, sexual health matters, urinary tract conditions, and psychological considerations.
Why is women's Wellness important?

Health services that are able to diagnose and address women's unique physical and mental needs are very important, as women face a unique set of health care challenges that require a focused level care. This includes, but is not limited to, hormonal, sexual, reproductive, psychological, and bone health.

Proactive healthcare is also an important aspect of women's wellness, as women are at a higher risk of developing certain medical conditions compared to men. These conditions include heart disease, breast cancer, and diabetes, all of which require professional screening to be identified, diagnosed, and treated.
What does women's health consist of?

Women's health consists of regularly scheduled and personalized medical care that takes place in a supportive environment that is conducive to women's wellness. This includes annual wellness exams as well as visitations when a specific health issue arises. To appropriately address women's health, physical, mental, spiritual, psychological, and emotional concerns must all be considered.

Conditions and concerns that can affect women's health include heart disease, cancer, pregnancy, nutrition, weight management, sexual health, reproductive health, mental health issues, osteoporosis, thyroid diseases, infertility, endometriosis, hormonal imbalances, STIs, uterine fibroids, menopause, and much more. Specific aesthetic concerns that affect one's self-confidence, such as superficial skin analogies, can also be addressed.
What happens in a women's wellness exam?

During a women's wellness exam, you will supply your doctor with the information they need to check and safeguard your health. This includes your family medical history, a list of past and current medications, and other general health information that is deemed relevant by your practitioner such as the regularity of your menstrual cycle, whether or not you're sexually active, and your reproductive health.

Following this, your vitals (height, weight, and blood pressure) will then be measured. Your doctor will then move on to issuing tests for preventative healthcare such as a physical exam, breast exam, pap smear, pelvic exam, and STD test. These regular annual screenings allow for the early detection, monitoring, and treatment of healthcare conditions that are specific to women. 

During your wellness visit, you will also be given plenty of time to bring up any medical concerns or ask any questions that you may have. This is a great opportunity for you to confer with your primary healthcare provider about maintaining and improving your physical and mental health.

Women's wellness and health services are an important part of safeguarding your health now and in the years to come. At Express Healthcare, we offer comprehensive health care services that always take your unique medical needs into account. If you have questions about our services, or would like more information about our women's wellness offerings, contact us at your earliest convenience. If you're ready to confer with a healthcare practitioner, you can book an appointment online or walk-in when ready. We provide convenient locations to serve you. We serve patients from College Park MD, Acredale MD, New Carrollton MD, Falls Church VA, Old Town MD, and surrounding areas.