Urgent Care Clinic Accepting New Patients in College Park, MD
If you are looking for a trusted

urgent care clinic

who is accepting new patients, come to Express Healthcare!

Call

our clinic or

book an appointment

online today.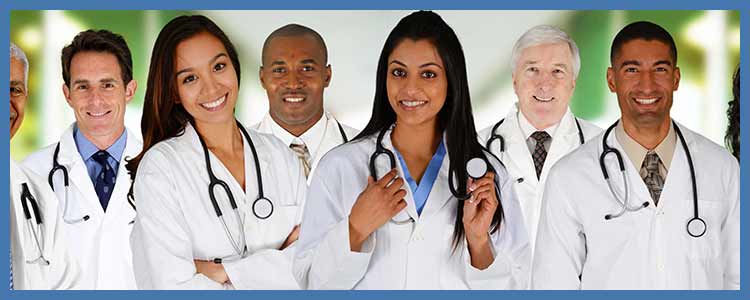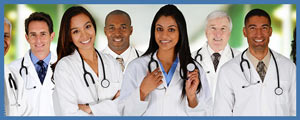 Table of Contents:
What does an urgent care doctor do?
When should you go to urgent care?
Is Express Healthcare accepting new patients for urgent care?
What questions should I ask when finding a new doctor?
Urgent care doctors are medical professionals who can provide immediate care for medical conditions and injuries. They care for minor injuries, treat common illnesses and provide preventative care. They are often the first point of contact for people who have been hurt or become ill and do not have the time to wait for a doctor's appointment. They can provide care right away, unlike emergency rooms, which generally only treat serious injuries and illnesses and consequently have long wait times.
What does an urgent care doctor do?

An urgent care doctor is a physician who has completed residency training and is certified in family medicine, internal medicine, pediatrics, emergency medicine, or a similar field. These doctors are available for same-day appointments for illness and injury care for patients of all ages. They can treat cuts and wounds, ear infections and other routine health concerns. Many urgent care clinics also offer diagnostic testing and treatment for conditions such as strep throat, lower respiratory infections and sinus infections. Some clinics even have x-ray machines that can quickly evaluate a patient's bone health. Urgent care doctors do not typically perform surgery, although some may perform certain invasive procedures.

Their main responsibilities include:

– Diagnosing the medical problems of patients
– Writing prescriptions to treat various medical problems
– Performing different medical procedures and exams
– Recording relevant information in patient records
– Ensuring patient satisfaction over the course of an evaluation
When should you go to urgent care?

The most common service provided by urgent care facilities is the treatment of non-life-threatening illnesses and injuries.

In general, the following conditions are treated in urgent care facilities:

– Allergic reactions and asthma
– Cuts, burns, bug bites and animal bites
– Falls, sprains, strains, and minor fractures
– Colds and flus
– Pink eye
– Ear infections
– Sinus pressure and sinus infections (sinusitis)
– Bronchitis and strep throat
 
Most urgent care centers provide a variety of lab services to help diagnose the cause of the injury or illness and to provide the best treatment. Lab services may be used in conjunction with other treatments, diagnostics, and other services. The laboratory services provided by an urgent care facility can vary from one clinic to the next, so it is important to check the practice's website before scheduling an appointment.

At Express Healthcare, we provide the following lab/testing services:

– Blood pressure testing
– STD testing
– Ultrasound
– Toxicology testing
– Stress testing
– EKG (electrocardiogram)
– X-ray and imaging
– Bone density scans
Is Express Healthcare accepting new patients for urgent care?

Yes, Express Healthcare is accepting new patients for urgent care! If you are looking for quality urgent care services provided by an experienced physician, come to Express Healthcare today!
What questions should I ask when finding a new doctor?

When meeting with a new doctor, it is important to ask the right questions; this may include:

– Is the doctor board-certified?
– In what field?
– Is the doctor's office location important?
– How far will I travel to see the doctor?
– Is there parking available?
– How much does it cost?
– Is the office accessible by bus or subway?
– When and how often does the doctor see patients?
– Is the doctor available to take phone calls at specific times?
– Is it possible to email questions to the doctor?
– How far in advance should I schedule appointments?
– What is the procedure for receiving emergency care?
– In an emergency, how do I contact the doctor?
– Who looks after patients after hours or when the doctor is unavailable?
 
Call us today to book an appointment with our urgent care doctor accepting new patients, or simply walk-in to our clinic conveniently located at 4701 Melbourne Place, College Park, MD 20740. We look forward to serving you! We serve patients from College Park MD, Lakeland MD, Hollywood MD, Old Town MD, Acredale MD, New Carrollton MD, and Riverdale Gardens MD.